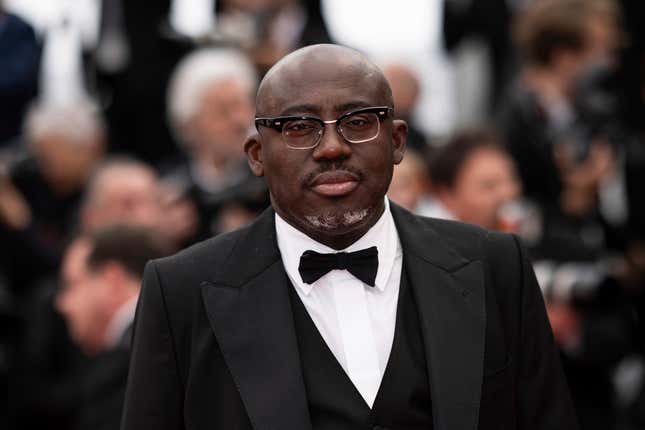 Edward Enninful, the Ghanaian-British journalist who became the first man and first Black person to become editor-in-chief in 2017 at British Vogue, is stepping down from the position. Enninful's new role at Conde Nast will instead be global creative and cultural advisor of Vogue.
Kanye West Needs To Stop Bullying Black Women
On Friday (June 2), the editor, 51, stated in an internal memo to his team that he will transition into an "editorial advisor" role in 2024. In the memo, per Vogue Business, he explained the move to the heads of editorial content at Vogue Italia, Vogue France, Vogue Spain, and Vogue Germany, since they all report to him:
"I am excited to share that from next year I will be stepping into the newly appointed position of editorial advisor of British Vogue and global creative and cultural advisor of Vogue, where I will continue to contribute to the creative and cultural success of the Vogue brand globally while having the freedom to take on broader creative projects."
Enninful continued: "For now everything remains the same, and I'm so excited about what the future holds for us. I would like to thank Roger [Lynch] and Anna [Wintour] for their continued support," he said. However, some have speculated a feud between Enninful and Anna Wintour, the infamous editor-in-chief of American Vogue, is really behind his exit.
News of Enninful's impending resignation was announced two days after Wintour shared that the second annual Vogue World will go to London in September right before London Fashion Week. Sources say that her location choice was "incredibly annoying" for Enninful since that is his territory. However, he will continue to report to Wintour in his new role.
Enninful's strides toward diversity in British Vogue were historic as he made sure the magazine was offered in braille, had Laverne Cox become British Vogue's first trans cover star and hired the magazine's first Black male photographer to shoot a cover in its 107-year-old history.