New data collected by the U.S. Centers for Diseases Control and Prevention reveal that black men have eight times the rate of HIV diagnosis as white men, and the likelihood that a black woman will be infected is 19 times greater than that of her white counterparts.
The news is terrible, but being appalled isn't going to solve the problem. So what is going on?
USA Today reports that experts point to a complicated and troubling web of reasons for these skewed numbers, including the following:
- The higher "background prevalence" of the virus in the black community;
- A higher rate of STDs in the black community;
- Poverty and disparities in access to health care; and 
- High rates of male imprisonment ("This leads to imbalances in male-to-female ratios in the community, which in turn result in sexual networks which facilitate transmission of HIV").
The theories about the underlying causes are arguably the most helpful component of this story. They provide at least a starting point for tackling the issues behind the statistics.
There's no getting around the fact that simple safe sex practices by more African Americans could decrease these numbers dramatically. You don't need a Cadillac health insurance plan to get access to a box of condoms.
G/O Media may get a commission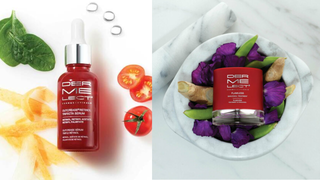 Save $19
Retinol Renewal Kit
But we also have to agree with Dr. Michael Kolber, professor and director of the Comprehensive AIDS Program at the University of Miami Miller School of Medicine, that another important component of the solution will be for HIV-prevention programs to "target communities where transmission rates are highest" and take into account the unique issues they face. Clearly, there are many.
Read more at USA Today.
In other news: Obama: Egypt Will Not Go Back to What It Was.