Destiny Brannon had her life planned out. As top student and valedictorian of DeSoto ISD's class of 2018, she was guaranteed to receive one year of free tuition at a state university, a perk that is given to every valedictorian at a Texas public high school.
Destiny had gone to freshman orientation at the University of Texas at Austin, set her schedule to take 16 credits in the fall and was essentially ready to start her college life when her world came crashing down, the Dallas Morning News reports.
A few days after returning from that orientation at UT, Austin, her parents were called into a meeting with her high school officials. That was when she was told that she was not the highest ranking student.
According to officials, the Morning News notes, mistakes had been made while calculating her academic standing. More specifically, somehow the school based its final rankings on the fall semester, rather than the spring.
As a result? Destiny had somehow dropped from No. 1 in her class to No. 3, the school discovered after it ran its final transcripts.
G/O Media may get a commission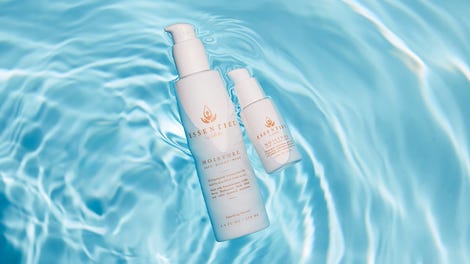 20% off
Essentiel by Adele
"It's embarrassing, because I got so much publicity from them on being valedictorian, only to be told that's a mistake," Destiny said.
But now, according to the school, that honor should have been awarded to student Brian Uzuegbunam, who moved from spot No. 4 to No. 1.

What did the school have to say for itself after such a glaring error that actually had several huge repercussions (keeping in mind that all Texas public high school's top students were guaranteed one-year free tuition)?
DeSoto ISD said that it "regrets that it failed to ensure that systems were in place to prevent this from occurring, but has since worked diligently to ensure that those at fault have been held accountable and that there is a system and process in place to verify student academic ranking as based on grades, grade point average and course weighting."
Those responsible for the errors were fired, according to district spokesperson Tiffanie Blackmon-Jones.
However, neither Destiny, nor her mother, Samantha Johnson-Brannon—who is actually a secretary in the counselor's office at DeSoto High—are buying it. They believe the revised rankings were in retaliation for Destiny's fiery critique of the school during her speech at graduation.
The Morning News notes:
Destiny's speech, which she said was approved by then-principal Arista Owens-McGowan and the school board, criticized DeSoto ISD for putting athletics first and for providing "subpar teachers who honestly weren't there to benefit the needs of DeSoto students."

"DeSoto ISD is plagued with the idea that sports are somehow more important than education," Destiny said during her speech, adding that she hoped for change under the board of trustee president Carl Sherman.
Blackmon-Jones denied the accusation, saying that the "recalibrated rankings are in no way a form of retribution or in response to Brannon's address."
"The district was aware of Brannon's perspective prior to her speech," Blackmon-Jones noted.
Whatever the reason, it cannot be denied that Destiny and her family are now left in a bind, unsure of how to pay for her education, which now will cost them a little over $10,000 without fees, books and housing.
Destiny said she has some other scholarships that will help with other costs, and in the meantime has started a GoFundMe to help with her education.
And it's not just Destiny's life that has been thrown out of whack. Brian, the new valedictorian, declined to go into detail about his situation at his own school of choice, Texas A&M, but acknowledged that his scholarship situation is now "complicated" and that he and his parents are still negotiating with DeSoto to "compensate for the mixup."
DeSoto said that it had apologized to the families, adding that it was "working with them to ensure the two students will still be able to pursue their intended pathways and that we, as a district, are working diligently to address deficiencies such as this and others that are detracting from our ability to offer quality educational experiences."
Destiny however, does not really feel any support from the school, adding that no one ever apologized to her and noting that she did not expect any financial help from the district.
"That is my hope, but do I think this will happen? No," she said. "No one at that school or in its administration is going to take accountability on this."
So, regardless of whether or not Destiny was the one that was supposed to give the speech, maybe her speech was the one that needed to be heard.
Because this is the kind of situation that truly happens when you have "subpar [people] who honestly weren't there to benefit the needs of DeSoto students."