Even if they don't have a gun, it seems as if the men who run baseball will find a way to shoot themselves in the foot.
The 2008 World Series should have been a showcase for a plethora of new stars, a platform for two emerging powerhouses, and a chance for the sport to display what has made it so vital to the sporting landscape. 
Instead, it has looked just like the sort of sport that once called its all-star game a draw, once canceled its championship playoffs due to a labor dispute and has suffered a veritable perp walk of great players who are suspected of abusing performance-enhancing drugs.
This year's World Series has been dogged by two major problems that collided on Monday night when a game had to be suspended due to rain. The game was called, tied at 2 in the sixth inning after several bad calls. The timing was suspect. It seemed that the baseball powers waited until a situation emerged where they didn't simply declare the Phillies the winner, which would have happened if Philadelphia led after five complete innings and play couldn't have resumed Monday evening. Instead, after Tampa tied it in the sixth inning, play was almost immediately suspended. 
The major problem in this series has been umpiring. The calls have been borderline random. Balks have been missed. A strikeout was called and then umpire Kerwin Danley changed his mind. I'm all in favor of people changing their minds, especially if they have made a mistake. However, in this case, Danley's first impression was correct. It was a strike. The batter, Rays outfielder Rocco Baldelli, should have been called out either because he swung or because the pitch crossed the plate. Replays were pretty clear that it was a strike on both counts. However, Danley sent Baldelli to first and the walk played a pivotal role in the Rays scoring a run, which helped them win a tight Game 2. 
G/O Media may get a commission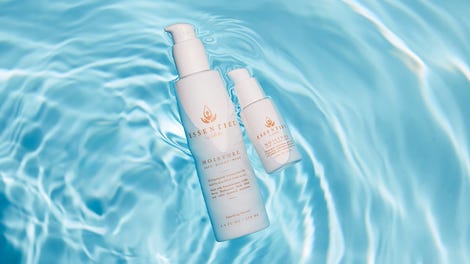 20% off
Essentiel by Adele
But this isn't an attack on Danley. The entire umpiring crew—Tim Welke, Tim Tschida, Fieldin Culbreth, Tom Hallion and Jeff Kellogg—has made calls that were more than a little bit mystifying. Are these the best umpires in baseball? Probably not. Although the technology exists to gauge umpiring correctness, it doesn't seem to be part of the performance evaluation. As explained by Fox announcer Joe Buck, who simply wearied trying to justify Kellogg's inconsistent strike zone, the umpires cannot adjudicate two playoff series in a row or work consecutive World Series. 
Buck went on to note that the best teams continue to play and that's what makes them the champs, but not the umpires; then he changed the subject. Buck's right, but there needs to be a system that evaluates who the best umpires are, and they should be rewarded with the responsibility to umpire the biggest games. Secondly, if Fox Track and other video replay devices are showing the errors of the umps seconds after the call, then that sort of information should be made available to those calling the game. 
Any call for instant replay always conjures memories of NFL referees spending endless minutes watching video before announcing that they made the right call all along.  Well technology works much faster than that now. Calls are reviewed at tennis matches so fast that the players don't even have time to catch their breath. Last-second shot calls are reviewed so fast in basketball that no commercial time is lost. 
Baseball should adopt a system where there's a review umpire in a spot near the field with a laptop who can overrule a call when it is challenged. Both managers should have five challenges each, with a lost call resulting in a strike called against that team's next hitter. 
The problem isn't just umpires blowing calls. Any Cardinals fan of a certain vintage can tell you about the '85 World Series, the result of which changed because of a bad call. The problem is that baseball isn't using the available technology to ensure that the game is decided by the players on the field and not the men in the black suits. 
The other major problem is that the playoffs are going on too long and weather is becoming too much of a factor. Inclement weather in the Northeast? Who'd have thunk it?!
The league has been flirting with this danger since adapting the three-tier playoff system in 1995, and now they have it. Game 5 probably shouldn't have been played on Monday night in the first place. The weather was atrocious, cold with a driving rain. They gave it a shot on Monday night as the forecast for Tuesday in Philadelphia wasn't much better.
This leaves unanswered the question of why they are trying to play baseball in the last week of October. Unless the games are fixed so that the World Series always comes down to Oakland vs. San Diego, or perhaps more credibly Arizona vs. Tampa Bay, then bad weather is a risk. The list of major powers in baseball right now includes Boston, Minneapolis (which plays in a dome but will soon have an open-air stadium), Chicago (times two), Philadelphia and New York.  None of these places figure to be hospitable to baseball in late October on a routine basis.
The solution is to shorten the regular season by a week. I don't mean a 154-game schedule (though it might be nice), but add more doubleheaders and take fewer travel days so that the season ends in the second or third week of September, and the World Series could wrap up shortly after Columbus Day. I'm a very big baseball fan, but if baseball is still being played when college football's BCS rankings come out, then the season is too long.
Martin Johnson is a regular contributor to The Root.
Martin Johnson writes about music for the Wall Street Journal, basketball for Slate and beer for Eater, and he blogs at both the Joy of Cheese and Rotations. Follow him on Twitter.