Where was Public Enemy when we needed them?
In the heavily promoted run-up to a bout that was five years in the making and 10 years late, we would have been better served if Chuck D, Flavor Flav and Terminator X had formed a reunion tour to sound the alarm and warn the masses about Saturday night's so-called mega-fight.
"Don't … don't, don't, don't believe the hype!"
Never have so many been so disappointed after paying so much for a boxing match. And that's a fact, because the pay-per-view for Floyd Mayweather-Manny Pacquiao cost a record-high $90 for standard definition and $100 for HD. Viewers at home paid around $8 per round to (finally) watch a bout that had maybe four compelling moments leading up to Mayweather's 12-round unanimous decision.
History suggested that the fight wouldn't live up to its billing. But the general public sucks at history, which is why it's so often repeated. "Disappointing" is the default setting for big-time boxing matches, which only rarely venture into "thrilling" and "exciting."
Mayweather in particular isn't known for producing scintillating action; rather, his fights are technically brilliant but aesthetically boring. He's a masterful strategist who methodically outpoints opponents while seldom putting himself at risk. His defensive tactics, counterpunching and ring generalship are marvels to behold for boxing's cognoscenti.
G/O Media may get a commission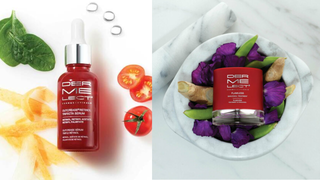 Save $19
Retinol Renewal Kit
But those skills are snooze-inducing for casual observers who want to see, you know, a fight!
It was a great night for stargazing. The red-carpet A-listers were more interesting than the fight itself. A 19-year-old Bronx, N.Y., native sang the Philippine national anthem (after someone inexplicably sang the Mexican national anthem), and Jamie Foxx butchered the American national anthem. Then it was on.
Or so we thought.
If this was the fight to bring boxing back, cancel the resurrection. MayPac did more harm than good, causing millions to wonder why they ever clicked that button on the remote. Pacquiao was game, trying his best to get inside and mix things up. But Mayweather didn't enter the ring at 47-0 by accident.
He's undefeated because he knows that style points don't count, only tallies on the judges' scorecards. Rather than attempt to please the crowd with flashy flurries and risky exchanges, Mayweather was content to hit and run. Other times, it's run and hit. In either case, he prefers survival mode over killer mode, which can be a death sentence for observers.
"I outboxed him," an unapologetic Mayweather said after the fight. "I wasn't getting hit with a lot of shots until I sat right there in the pocket. We did what we had to do tonight."
Not surprisingly, Pacquiao had a different opinion of Mayweather's approach. "He moves around and it's not easy to throw a lot of punches," he said after the fight. "I got him many times. I thought I won the fight."
You would think he was woozy to believe he won. Two judges awarded four of the 12 rounds to Pacquiao; the other judge gave him two rounds. Statistics showed the degree of Pacquiao's delusion. According to CompuBox, Mayweather threw more punches (435-429), landed more overall (148-81) and landed more power punches (81-63).
There's no doubt that Pacquiao lost. But so did boxing, which dropped a massive turd on its biggest stage in years.
The biggest losers were consumers who purchased the bout. Many will fall in the category of first-time, last-time customers when it comes to pay-per-view buys. Afterward, Pacquiao claimed that his right shoulder was injured during training and compromised his ability to compete. He said that the possibility of a postponement was considered a few weeks ago.
Great. That revelation doesn't placate disgruntled viewers, who also aren't thrilled that the Nevada Athletic Commission denied Pacquiao's request for an anti-inflammatory shot in his dressing room.
Viewers might not have enough evidence for a class-action lawsuit for fraud. But the legal hearing would be more exciting than what transpired at the MGM Grand.
The fight left fans wishing that another Public Enemy song had been piped into the respective dressing rooms Saturday night and both fighters had taken heed before entering the ring.
"Bring the noise!"