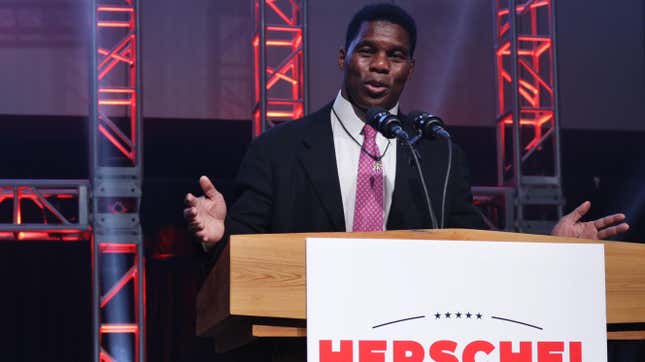 On Wednesday, The Daily Beast released a bombshell report that states former GOP Senate candidate Herschel Walker may have defrauded one of his billionaire donors out of over half a million dollars. The article contains emails apparently showing that Walker had asked representatives for a billionaire donor for over $500,000 in March 2022.
Wakanda Forever's Letitia Wright & Tenoch Huerta On Their Characters' Parallel Struggles
The donor, Dennis Washington, assumed that his money was a political contribution. However, the funds allegedly went to Walker's personal company, HR Talent, LLC. The company was never disclosed on Walker's financial statements.
Per The Daily Beast:
"According to the legal experts who spoke to The Daily Beast for this article, this scheme appears to not just be illegal—it appears to be unparalleled in its audacity and scope. The transactions raise questions about a slew of possible violations. In fact, these experts all said, the scheme was so brazen that it appears to defy explanation, ranking it among the most egregious campaign finance violations in modern history."

In addition to allegedly scamming Washington, Federal Election Commission filings reveal that Walker never contributed any of his own money to his campaign. Washington gave Walker an additional $500,000, but that money went directly into his super PAC.
In total, the emails The Daily Beast uncovered implied that Walker solicited nearly $700,000 in political contributions from the Washingtons. He ordered that more than $600,000 of that amount be wired directly to HR Talent. One of the most embarrassing parts of this fiasco is that despite hefty monetary support, Walker still lost the Georgia Senate race to Raphael Warnock.
Walker's lack of intelligence has been noted on a number of occasions, even by the former athlete himself: "I'm this country boy. I'm not that smart," he previously said in the past. Washington might have been taken for a fool by a fool and quite frankly, it doesn't get any more disconcerting than that.