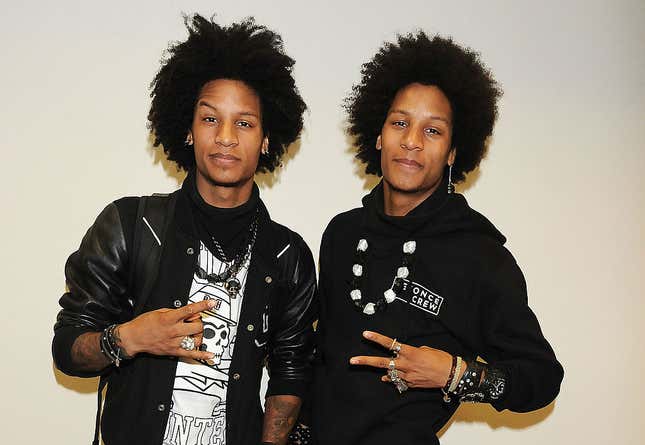 If you are anything like us, you watched the video over and over and over again. Not because Beyoncé narrowly avoided a major wardrobe malfunction, but it was the cooler-than-cool rescue from one of her backup dancers that got the social media gushing.
Beyoncé Becomes The Queen of The Grammys With Record Wins
"He was so smooth with it,'' one fan tweeted.
"He didn't miss a step,'' said another
It all started on Wednesday night in Hamburg, Germany while Bey was singing the Tiktok hit and number 1 song "Break My Soul." And yes, it was part of the Renaissance World Tour, which we keep seeing delicious video snippets from on social media. And that alone makes us want to attend, though it will cost a mortgage payment. We disgress. Let's keep on with the story. Anyhoo, one of the straps of our Queen's pink halter-dress began to slip.
Les Twin swooped in like a batman with an afro, gently grabbing Bey's hand and placing it on her dress to alert her something was about to go terribly wrong.
You can just hear his mind working, "Queen, I am no Justin Timerlake and would never let that happen to you, so take my hand."

Anyhoo, "The Drunk-in-Love," singer gave him a knowing smile and kept the hell on stepping...after a quick fix of course.
Who are these dancers? They are Larry and Laurent Bourgeois. The French dancers make up the famous troupe, Les Twins. We hear they have been friends with Bey for a long time. They have also been her back-up dancers for years.
In fact, the identical twins hail from Sarcelles, France. They are famous choreographers, producers, models, designers, and they do just about everythng else under the sun. They grew up with nine siblings and have worked with other celebs including Kanye and the likes. They are 32 and they do a bunch of volunteer work with children, including dance workshops and writing programs.

As of the near-disaster save, one fan tweeted, "Now that is talent. That he saw something happening and didn't miss a beat while performing and allowed her to fix it. Love Les Twins."