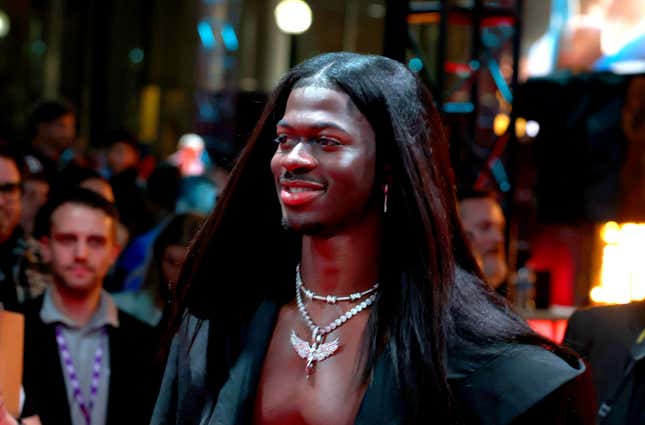 Lil Nas X's ( born Montero Lamar Hill) new concert documentary film Lil Nas X: Long Live Montero is the latest endeavor he's taken on to provide even more representation and freedom to Black queer people and in a new interview with his brother—it appears it's done the same thing for him too.
A Look Back At Rapper Nas' Beethoven-sampled Hit Song "I Can"
Per Entertainment Weekly, in a part of the documentary, Nas' sibling Tramon Hill recently opened up about how seeing his music star brother come out back in 2019 and be open about his sexuality made him "opened doors" for him to do the same.
"My brother really opened doors for a lot of people," Tramon said. "Yeah, he opened a door for me. What I mean by that, like, I'm not gay, though, you feel me? I'm bisexual. He helped me be real with myself. My brother made me more open to it."
He continued:
"If you fuck with me, you fuck with me. If you don't, you don't. Bye. Get out of my presence. I don't need you. At the end of the day, people are going to fuck with who they fuck with, so stop trying to chase a friend. A friend is going to always be there."
Talk that talk, Tramon.
It looks like the Grammy award-winning artist is taking to heart and putting into the practice the wise words of the late Toni Morrison: "When you get these jobs that you have been so brilliantly trained for, just remember that your real job is that if you are free, you need to free somebody else. If you have some power, then your job is to empower somebody else."
Lil Nas X: Long Live Montero, which made its debut at this year's Toronto International Film Festival, is expected to be released soon.