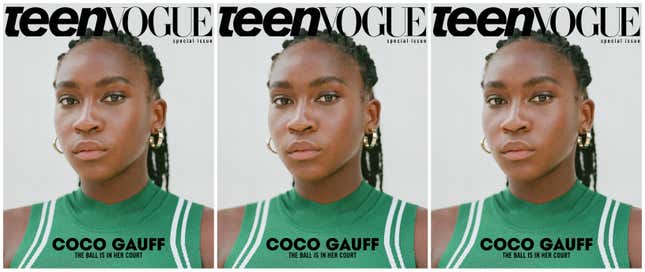 "I just want to win more. I love winning more than I hate losing," says Cori "Coco" Gauff. And since upsetting her idol, Venus Williams, at Wimbledon—her first Grand Slam event, in which she emerged the youngest female player to win a main-draw Wimbledon match—Gauff has been on a winning streak in the world of tennis. Now, she's also a cover star, gracing a special issue of Teen Vogue.
Small Town Horror Story: The Mississippi Burning of Three Anti-Segregationists
"Tennis in the U.S. isn't, like, that big of a sport, and now I have people, like, stopping me on the street and everything," Gauff says, seemingly staggered by her sudden recognition. But to hear father Corey (for whom Coco is named) tell it, his daughter may be a phenom, but she's no prodigy.
"When it comes to something like tennis, [Coco] works hard," Corey tells Teen Vogue. Along with Coco's mother Candi, the Gauffs made a decision early on to foster their daughter's affinity and talent for tennis, following the model of the Williams family. "This is not an accident," the elder Gauff continues. "[Coco] might be overnight popular, but she's not an overnight success."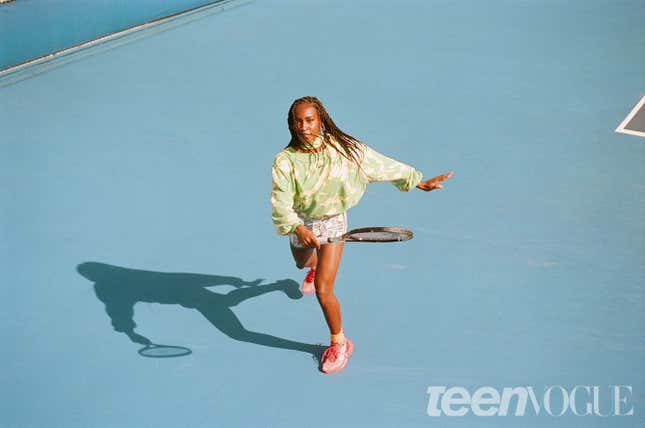 In fact, while Gauff may have already made tennis history, she hails from a legacy of pioneers. In addition to her athlete parents, her grandparents are deeply embedded in the legacy of her native Delray Beach, Fla. "[Coco] has a responsibility," says mother Candi. "You come from a lineage who has done great things. We wouldn't put [anything] on you that hasn't been done [already]."
As Teen Vogue notes:
Coco's grandmother, Yvonne Odom, was a part of desegregating high schools in Palm Beach County as the first African American student to attend Seacrest High School. She was 15 at the time, the same age Coco is today. Coco's grandfather Eddie "Red" Odom cofounded Delray Beach American Little League, and the baseball field at Pompey Park, where Coco's brothers play, is named after him.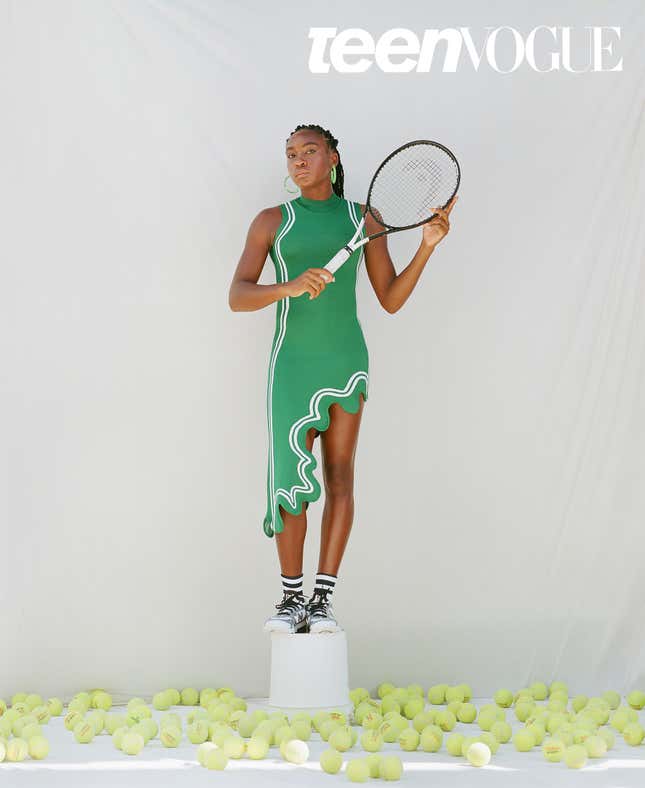 So, what's next? Gauff has accepted several tournament wildcards, including entry for the U.S. Open's main draw, which could become her second Grand Slam. And when she's not juggling her growing list of endorsement deals, which includes New Balance, she's busy being a 15-year-old—albeit one with the eyes of the sports world upon her.
"I try not to think about it, because it'll put too much pressure on [me]," she says, noting that at this stage, tennis is "like my job, but it's also leisure, I guess." And while she aspires to be the GOAT in her own time, for now, she's taking all of it—including the naysayers—in stride. "Even the negatives I see [don't] bother me because I don't care."