The Tampa Bay Times' Eric Deggans writes at the Sierra Vista Herald that Tulane professor Melissa Harris-Perry, who is slated to host her own MSNBC weekend show, is liked by the same audience that approves of the cable news station's biggest star, Rachel Maddow. He says it bodes well for Harris-Perry, who has come under fire recently for her stance on certain issues.
It may be the best reason of all to root for academic Melissa Harris-Perry as she enters the rough-and-tumble world of cable TV news as MSNBC's newest weekend anchor.

Told that MSNBC president Phil Griffin praised her for "holding the numbers," Harris-Perry had an uncomfortable admission to make.

She had no idea what that means.
"I literally have no idea what you're talking about," she added, laughing. Griffin was saying that when she appears as a substitute anchor for MSNBC star Rachel Maddow, the viewership numbers hold steady.

G/O Media may get a commission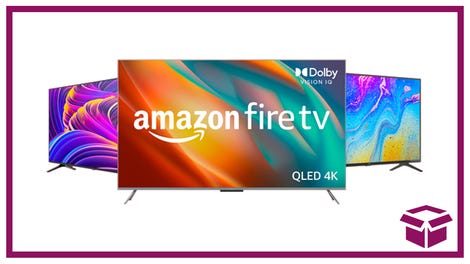 Ooh. stunning.
New Amazon Fire TVs
In other words, the same people who like Maddow, currently MSNBC's biggest star, also seem to like her.
"I don't even know what the numbers are, I don't even know how one would get them," said Harris-Perry, a professor at Tulane University who still considers herself an academic with a second (or third) job in television. "Who knew?"
Harris-Perry has a steep learning curve ahead. At 10 a.m. Saturday, she begins hosting her own two-hour show on MSNBC, Melissa Harris-Perry, taking the helm after years of appearing as a panelist and guest host on other shows.
"(While guest-hosting) I'd bring my own voice, pitch my own stories but, you know, it was their show and I was baby-sitting it," she said. "So we'll see whether or not people actually would like a Melissa show, because Melissa's show is not Melissa in Rachel's seat, right?"
Read Eric Deggans' entire article at the Sierra Vista Herald.