Recently, longtime Catholic priest and freedom fighter Father Michael Pfleger and members of his parish—the Faith Community of St. Sabina in the South Side of Chicago—made an eloquent plea for justice by flying the American flag upside down in front of his church. Hoisting a flag with the union down is done very rarely and usually only as a call of deep distress. Pfleger and St. Sabina's are trying to call attention to the "dire emergency" of unprecedented levels of gun violence in their community: Over 36 teens and children, mostly black and Latino, have been murdered so far in 2009.
The flag hanging immediately attracted more media attention than the 36 dead youngsters. National media outlets came calling. Some veterans were offended. Critics speculated that this was another one of Pfleger's stunts intended to generate more notoriety for Pfleger than solutions to the problem. Mayor Richard M. Daley, Chicago police superintendent Jody Weis and Chicago's former superintendent of schools Arne Duncan were sympathetic but are confused by the problem.
Regardless of your personal opinions of Pfleger, we should all be saddened by the excessive gun violence by young people in our communities. And we should at least collectively heed the powerful call of St. Sabina's flag raising: We must begin to ask what might be done about this complicated and distressing problem.
Common knowledge suggests that the sad economic conditions in their neighborhoods are some of the fundamental reasons for the gun violence. For example, in 2007, 24.4 percent of African Americans and 21.5 percent of Hispanics lived in poverty in the U.S. (compared to 8.2 percent of whites). Thus, most gun violence comes from those who are worse off economically in our society. The issue Pfleger is raising is, on the surface, about gun violence, but in a more fundamental way, he is calling our attention to issues of class and economics.
But the debates about what caused our current "financial crisis" and how we should repair our ailing economy have gone on mostly at the highest levels of government and business and within the intelligentsia. We have also heard from Big Labor, in particular the United Auto Workers, given Rev. Jesse Jackson's recent proposal.
G/O Media may get a commission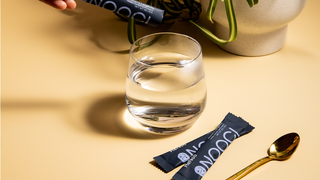 But St. Sabina's example opens up the idea that churches all over the nation can have a more meaningful place in the debate. To talk about killings in one's neighborhood linked to a simple class analysis is a much more compelling way into the conversation about how our nation's economy should be restructured. Local congregations of color in poor neighborhoods can easily grasp the fact that the perpetrators of gun violence are poor and people of color. They understand intuitively that there are structural contradictions at the core of our capitalist economy. Thus, these communities can understand and begin to participate in the conversation knowing that how we fix a broken economy has as much to do with banks and government as it does about the reduction of young people killing themselves on our very streets.
This is not to suggest that a socialist agenda or a Marxist critique can emanate from some romantic collusion of black and Latino working-class and underclass Christians. It is only to say that St. Sabina's has inadvertently opened up the conversation about achieving economic democracy in which ordinary people participate because they understand the implication to their communities.
Even if the capitalist structure survives, ordinary people might push harder for the kind of New Deal strategy that proposes major public infrastructure investments, particularly in education, to help reduce gun violence among our youngsters.
Whatever solutions emerge, we need to be in on the conversation. Pfleger and St. Sabina's have shown us a way in. Our churches must follow their lead.
Andre C. Willis is an assistant professor of the philosophy of religion at Yale Divinity School.