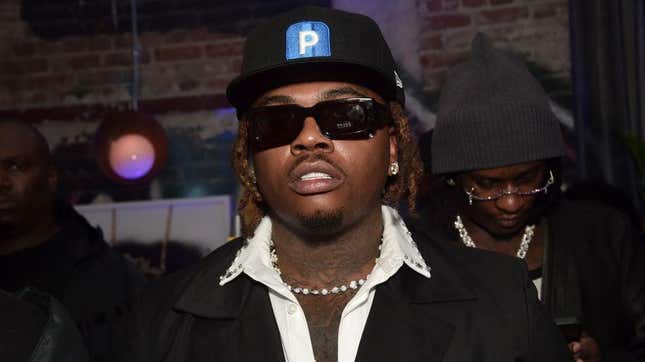 "Free Gunna,'' was the call, that is prior to the rapper's release from jail. More than a month after Gunna accepted a plea deal that allowed him his freedom, that call not only went silent but the hip-hop world is acting like he never existed.
Why Creators of HBO Max's South Side Chose To Focus On That Part of Chicago
Leaked footage of the plea hearing shows Gunna agreeing with prosecutors' statements that YSL is a gang and that it "must end." The plea deal that was negotiated between Gunna's attorneys and prosecutors is an Alford plea, which allows the Atlanta rapper to plead guilty on one charge because it's in his best interest while maintaining his innocence on the same charge.
Since then, the "pushin p" rapper has been deemed a "snitch" by many in the rap community, including some of the hottest rappers in the game right now.
Along with other YSL members, notable rappers such as Polo G, Meek Mill and Lil Baby have unfollowed Gunna on Instagram. Many believe that Chicago rapper Lil Durk took a shot at "Wunna" in a snippet of a song that hasn't been released yet. On Sunday, Durk shared a video of Young Thug on his Instagram story, where he can be heard saying, Just because you lost me as a friend, don't mean you gained me as an enemy. I still want to see you eating, just not at my table."
Now well into the new year, the heat aimed toward Gunna hasn't stopped. In his first Instagram post of 2023, his comments are filled with users who are calling him a snitch and making fun of him for including, "#Yslthelabel" in his caption.
Mondo, a YSL co-founder, recently called out Gunna in an interview with the Ugly Money Podcast, saying, "I always said, bruh, he was a good genuine nigga … But certain shit makes you do certain shit … You can't say, 'Oh, they tricked me,' or 'Oh, I ain't talked,' or 'I don't know what's going on.' Come on, my brother. It's certain shit you just don't do. And hey boy, you crossed the line, my brother. You did that."
When asked to clarify whether he was calling Gunna a snitch, Mondo said, "Everybody got the same ears I got? Unless you're deaf or you're blind. You took a plea saying you're the main artist brother, you know this a gang and on top of that you got caught with something and it wasn't yours, so who else was it? Who doing shit like that? Who doing that?"
Although Gunna was not the only YSL member to accept a plea deal, he's the one receiving the most flack because ofhis fame and notoriety, and unless Young Thug somehow gets out of this RICO trial, it won't be slowing down for him.