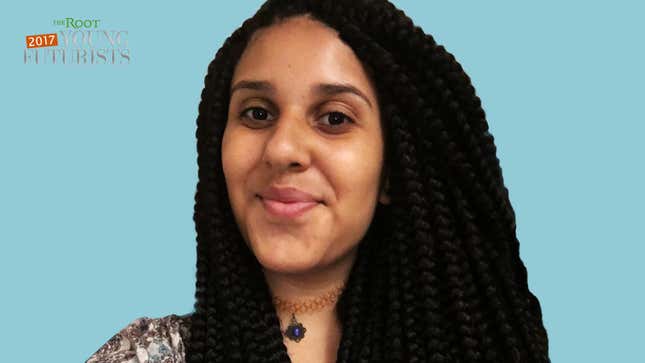 At 16, Grace Dolan-Sandrino is already leading the charge among young people in resisting Donald Trump's agenda. In November, she and thousands of other students in Washington, D.C., walked out of their classrooms to protest the then-president elect.

Here's How Medicaid Expansion Can Play A Role In Black Maternal Healthcare
"We are trying to get our voices heard," she said. "We were not able to vote. We do not want Trump, and we're letting him know that we're here and we're going to be loud for the rest of his four-year administration."
CATEGORY: Social Justice/Activism
AGE: 16
HOMETOWN: Cheverly, Md.
EDUCATION: Duke Ellington School of the Arts
SOCIAL MEDIA: Twitter
Grace is an Afro-Latinx transgender artist and activist who co-founded Youth Blackout DC, a student-led organization based in the nation's capitol. In June, she visited the White House as part of the first White House Summit for African-American LGBTQ youth. For Grace, the moment was bigger than just visiting 1600 Pennsylvania Avenue and rubbing elbows with President Barack Obama.
"It was so empowering that it transformed my life," Grace told The Root. "I felt so embraced that I came out publicly as transgender for the first time ever while I was there at the event. Since that day, my life has been an amazing journey."
But it wasn't always easy. In the first grade, Grace says, she was called the n-word and f—got by one of her classmates. Then in eighth grade, she started transitioning and identifying as female, and faced more bullying and ridicule from her peers.
"I knew then I had to not only stand up for myself, but for other kids whose identities were under constant attack," she said.
Grace has found that the best way to speak up for herself and others is to write about the social change she hopes to see. She's written for Teen Vogue, Black Enterprise, Common Dreams and other publications. She is also an advocate for arts education and hopes to provide arts resources for kids in need, especially transgender people of color. In 2016, she taught theater to children in D.C.'s foster care system. She serves on the Kennedy Center Youth Council, the Gender Spectrum Youth Council and the Aspen Institute's Youth Commission on Social and Emotional Learning.
"I get to work with incredible people," she said. "I get to work to help and potentially change lives of trans kids like me."