If you are like most of us, after all of this news dropped about the Facebook-user-information breach, you have been looking at the once-daily site (yes, I am over 40) with a sustained side eye.

The U.S. government, too, has some issues with the behemoth social media platform.
On Monday the Federal Trade Commission confirmed that it is currently investigating Facebook data practices in light of the Cambridge Analytica debacle, in which the information of more than 50 million Facebook subscribers was accessed without their knowledge.

"The FTC takes very seriously recent press reports raising substantial concerns about the privacy practices of Facebook," Tom Pahl, acting director of the FTC's Bureau of Consumer Protection, said, according to CNN. "Today the FTC is confirming that it has an open nonpublic investigation into these practices."

For many, the final straw was the fact that Cambridge Analytica had ties to President Donald Trump's presidential campaign, the government is currently investigating whether said campaign colluded with Russia to influence the 2016 presidential elections, and a lot of the Russian interference came through Russian bots that spread false information.

G/O Media may get a commission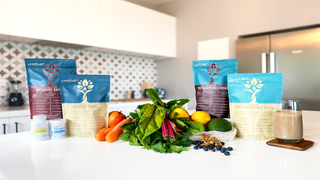 CNN reports that the FTC previously settled a complaint against Facebook in 2011 when it found that Facebook allowed third-party applications to access more user data than they needed to operate.

As part of the settlement, Facebook was told to get the "express consent" of users "before sharing their information beyond their privacy settings." The FTC is reportedly looking into whether Facebook violated the settlement.

Facebook stock has been down since the scandal broke, and its press has been less than stellar, with some of its founders and/or Silicon Valley titans saying that social media does more harm than good and is even dangerous.
The recent Vanity Fair article "Facebook Begins Its Downward Spiral" notes:
During the past six months alone, countless executives who once worked for the company are publicly articulating the perils of social media on both their families and democracy. Chamath Palihapitiya, an early executive, said social networks "are destroying how society works"; Sean Parker, its founding president, said "God only knows what it's doing to our children's brains." (Just this weekend, Tim Cook, the C.E.O. of Apple, said he won't let his nephew on social media.)
Facebook founder Mark Zuckerberg, for his part, is trying to mitigate the damage, taking out full-page ads on Sunday in the New York Times, the Wall Street Journal, the Washington Post and six papers in the United Kingdom.
Zuckerberg, who has resisted any government regulation of Facebook, may be fighting a losing battle on that front.
And we, the consumer, may have already lost the game.