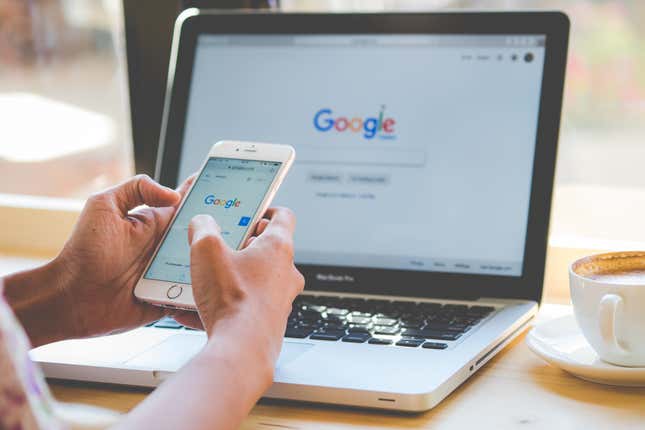 In 2020, Google launched their very first "Google for Startups Black Founders Fund." It was started to help Black entrepreneurs in tech overcome the excessive—and unfair— obstacles they deal with when raising capital. The very first group of recipients raised millions in follow-on funding, which led Google to expand the program.
Now, the Founders Fund is open to entrepreneurs in Brazil, Europe and Africa. Last year, the tech giant launched their first ever Latino Founders Fund in the U.S. On Tuesday (February 28), Google opened applications for another round of Black Founders Funds in Africa, Brazil, Europe, and the U.S., as well as for the Latino Founders Fund in the U.S.
Since starting the fund in 2020, Google has provided over $34 million in cash awards to 448 Black and Latino founders. Those recipients went on to raise over $400 million after the company's initial investment. In addition to the capital, the award winners become part of a small community and receive mentorship and training.
In order to be eligible for funding, startups must: have a full-time founder or co-founder who identifies as Black or Hispanic/Latino, demonstrate traction (sales, revenue, beta sign-ups, monthly active users) and have raised less than $5 million at the time of application.
Previous recipients are those who used their startups to solve societal problems. They include Mbiyimoh Ghogomu of social marketplace Tradeblock, Naledi Magowe of the digital inclusion platform Brastorne, Daniel Temesgen of digital freight brokerage and transport company Garri Logistics and Josephine Philips of sustainable fashion tech startup Sojo.
Philips has previously stated: "Being selected for the Black Founders Fund was a real turning point in the evolution of the business. Seeing Sojo's first out-of-home advertising campaign was surreal, and it's even more motivating to know that this is only the beginning."
Interested entrepreneurs can find the application here.