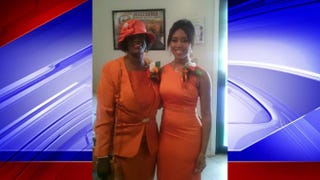 Sara Gibbs was a single woman, working long hours as a nurse, when she made a decision that would change her life.
Gibbs never thought she would be a mother, but after an infant girl was left on the doorstep of a nearby doctor's office, she made the decision to take the child in. She's been Janessa Gibbs' mother ever since.
"I was single. I worked night shift. I worked 12-hour nights. There was nothing in my life that had prepared me for a baby," Gibbs told Action News 5.
Gibbs was one of the first responders when the child was found. She was not supposed to have been at work that day but had been called in unexpectedly.
"I feel like it was divine intervention. It had to be, because I wasn't even supposed to be there," Gibbs said.
Now daughter Janessa is 18 and headed off to college this fall. When asked about her adoptive mother, Janessa said, "She's the best mom ever. She's always been my mom."
Read more at Action News 5.