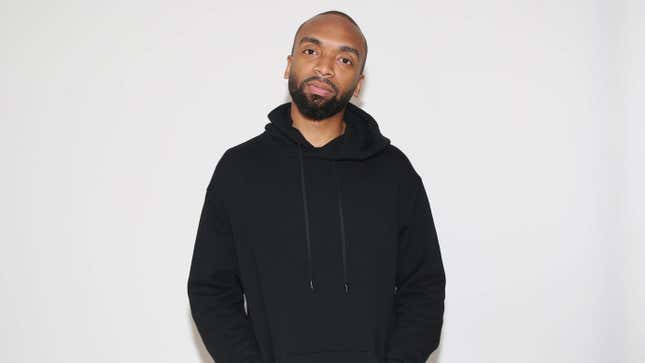 Now, this is what we call a promotion: A mere two years after garnering a coveted partnership with Reebok, Pyer Moss designer Kerby Jean-Raymond has an additional title under his very stylish belt. Jean-Raymond will now be the athletic brand's artistic director of Reebok Studies__, "a new division at the company which will foster under-the-radar creative talent and ideas," Hypebeast reports.
Tackling A Black Maternal Health Crisis & Embracing Reproductive Justice | The Root Institute
The announcement follows a ridiculously successful series of highly original drops from the award-winning Reebok by Pyer Moss collaboration, which will continue under the new deal, as will Jean-Raymond's five-year-old luxury line and other collaborations. And the concept of Reebok Studies__ is also a product of Jean-Raymond's genius, as Hyperbeast reports that he pitched the idea last year.
"I felt like there was a lot of focus around general product and not enough focus on the themes and the fashion components that we know to be cool," Jean-Raymond told the site. "I understood that to ask a company who was in motion with so many projects to sit and focus on other young designers was a lot for them, so I made myself available and said, 'Let me start sending you new ideas.'"
And the name is active; sort of a fashion mad-lib, if you will. The Reebok Studies__ division will individually focus on a series of talents and topics. "For example, if we brought in another designer or athlete, then the idea would be that Reebok studies 'X' personality and do a deep-dive and focus on that person," said Jean-Raymond.
And though "diversity and inclusion" aren't in his title, the CFDA Fashion Fund winner's new role will also enable him to bring more diverse talents to the athletic juggernaut.
"I want to sign all the cool young designers," Jean-Raymond told Hypebeast. "I want to give everybody a place to come and create good collabs and build partnerships with the company. I want to open the door. Sometimes you have to break through the window to open the door, so that was my intent...The goal is to be as inclusive as Pyer Moss," he added.
"He's proven over and over again his ability to envision the future and how it can impact people in the planet," said Reebok's VP of creative direction, Karen Reuther. "That to me is his superpower. He has this unique superpower in design that's in perfect alignment to who we are as a brand."
With a highly successful line, a dynamic new role with a first release expected in 2020, and a commitment to diversifying the fashion industry, how will Jean-Raymond juggle it all?
"To use Kevin Gates' line, 'I don't get tired.' I just think it goes hand in hand. My intent with Pyer Moss and everything I do is to help, so as we discover more and get more resources I see it as an opportunity to continue doing what I'm passionate about."