Martin Shkreli, by all accounts, isn't a very popular person when it comes to his business practices—and his big mouth.
Last year, Shkreli infamously raised the price of an HIV drug from a mere couple of dollars to $750, which caused not only an investigation into his financial practices but also got him the label "Pharma-Douche-Bro."
On top of that, after purchasing a Wu-Tang Clan album for a mere $2 million, he boasted about not even listening to it and attacked the group's members. Most recently, during an appearance on The Breakfast Club, he had some harsh words for Ghostface Killah.
"If he was here right now, I'd [f—king] smack him in the face," he said. "I'm from the streets."
And I'm still not quite sure which streets he's talking about.
Ghostface apparently has had enough of Shkreli's slick-talking ways. And not only Ghostface, but also the rapper's mother. The two joined forces and recorded a video to Shkreli that is not short of amazing. 
"This man is too good for you to be doing what you doing. … Boy, I need to put you over my knee and spank your bumba ras clot," Ghostface's mother said in the video.
G/O Media may get a commission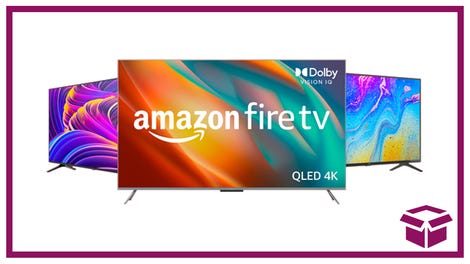 Ooh. stunning.
New Amazon Fire TVs
But all jokes aside, Ghostface's response to Shkreli took on a serious tone. And it had to do with the fact that people don't have access to the HIV drug whose price he hiked.
"This is about AIDS right now," Ghostface stated. "This is what you did to the people. To the American people and the people all over the world, man. I stand for them. What you need to do is get down with me and start helping these people out. That's what it really should be. Because gangstas don't move the way that you do. I know a lot of people that died from AIDS, man. And it's just sad. But here go you, the devil in the flesh, trying to be the villain to Tony Stark."
But Ghostface didn't forget about the crap Shkreli said about Wu-Tang being washed up, either. 
"I don't even know how it came to this Ghost versus Peter Pan in 2016," he said. "All he can do right now is try to fly away in front of my face, man. He ain't got a real bone in his body. He a fraud, man. And then on top of that, you gone come after me, after you done bought a Wu-Tang album for $2 million? Acting like we washed-up rappers. Like I'm a washed-up rapper. But you done bought a washed-up rapper album for 2 million. Who washed up now? I don't care how much money you got. 'Cause money don't make you a man."
Ghostface said it, and that settles it. Well, until Shkreli attempts to get his last word in.