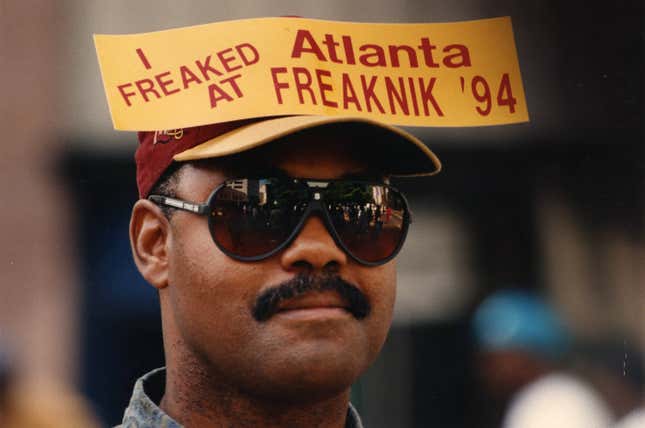 Hulu has announced that it will be releasing the original documentary, "Freaknik: The Wildest Party Never Told," for audiences to relive the memories of the legendary spring break event.
The Black National Anthem Reached Its Pinnacle Via Sheryl Lee Ralph
In the description, the streaming platform said the film "recounts the rise and fall of a small Atlanta HBCU picnic that exploded into an influential street party and spotlighted ATL as a major cultural stage. Can the magic of Freaknik be brought back 40 years later?"
Jermaine Dupri and Luther Campbell (better known as Uncle Luke) serve as executive producers alongside showrunner Geraldine L. Porras, director P Frank Williams and Bittenbender and Melissa Cooper for Mass Appeal. Freaknik started in the mid-'80s in Atlanta as a small event for students of HBCUs in the area.
By the 1990s, the picnic had transformed into a massive festival after two non-HBCU promoters took over the event. By 1998, the Associated Press reported that the Atlanta Committee for Black College Spring Break should no longer have Freaknik. Committee chairman George Hawthorne explained:
"We cannot support events that bring lewd activities, sexual assaults, violence against women and public safety concerns—firetrucks not being able to reach victims, and ambulances not being able to reach hospitals in a timely manner."
The last official Freaknik was in 1999. However, 20 years later Atlanta-based promotion company After 9 Partners and Carlos Neal partnered with Luther Campbell, Trina and Juvenile to bring back the festival. Freaknik 2019 featured a slew of rap and R&B artists at the Cellairis Amphitheatre.
In addition to live performances, there were community service events. Many of the 20,000 people who attended were original participants in the Freakniks of the 80s and 90s.