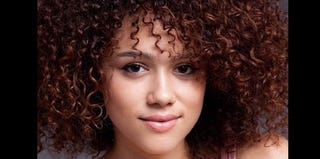 With Easter comes new beginnings and new TV shows. On March 31, HBO's medieval fantasy drama Game of Thrones returns, and actors Jacob Anderson and Nathalie Emmanuel join the list of the series' black faces, like past characters played by Nonso Anozie and Lucian Msamati, writes Shadow and Act.
First, Nathalie Emmanuel, a British actress who will be playing child slave Missandei, who works as a translator for Kraznys in Astapor, and is a servant of Daenerys Targaryen - the daughter of King Aerys II Targaryen and one of the last surviving members of House Targaryen (I'm sure all of that means something to those who've been keeping up with the series).

A little digging revealed that the 23 year old actress has done mostly TV in the UK, and may be best known for her role in the Channel 4 soap opera Hollyoaks, which she was on from 2006 to 2010. 

She also appeared in one episode of Misfits, season 3.
Read more at Shadow and Act.
Like The Root on Facebook. Follow us on Twitter.