is an intern at The Root and senior journalism major at Howard University.
Cassie
The model, actress, dancer and singer Cassie Ventura may be known better for her rumored relationship with P. Diddy than for her debut album Cassie. The album had one popular single, but poor album sales and harsh critiques of her live performances seemed to prevent Ventura from joining the ranks of other American pop princesses. She was, however, well received in Germany. She toured the country performing her debut single before even shooting the video for American audiences.
Kelis
If you didn't know Kelis for her hit singles "Bossy" or "Milkshake," then you probably know her as rapper Nas' ex-wife who recently attempted to collect $90,000 a month in child support for their son. Pop music lovers in Europe, however, knew and loved Kelis back in 1999 when her first album, Kaleidoscope, went gold in the UK while it sold less than 300,000 units in the states. Two years and one BRIT Award later, she released her second album Wanderland exclusively in Europe, Asia and Latin America.
Amerie
G/O Media may get a commission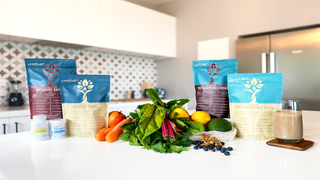 The two-time Grammy nominated singer and actress is known best for her bouncy 2005 hit "1 Thing," but the bilingual Georgetown grad found much of her success on the overseas charts. The single from her third album Because I Love It, failed to enter the Hot 100 in the U.S., but it was her second top 10 single in the UK. The album was released in Europe in 2007 and was available only as an import and through limited release in the United States.
Ben Harper
Two-time Grammy Award winner and alternative rocker Ben Harper learned to play the guitar as a child and was invited to tour with blues legend Taj Mahal before he was even old enough to drink. However, Harper's music got much more critical acclaim, attention and airplay in Europe and Australia than he got in the U.S. In 2003 the California native was named French Rolling Stone magazine's Artist of the Year.
Tina Turner
Though she is best known in America for her timeless biopic, Rolling On The River and those million dollar legs, her initial success as a solo artist came from fans in the United Kingdom. Before "What's Love Got to Do With It" set her up from a major comeback in the U.S., she was selling out major venues in Europe and had a top 10 hit in the UK.
Kelly Rowland
The Destiny's Child alumna may only be a visitor at the top of the U.S. charts, but overseas she calls it home. Her first solo album was certified gold in the U.S. but sold 2.5 million worldwide. The album topped the chart in the UK, Hong Kong, Singapore, New Zealand, Australia and Canada. Her second album sold 1.2 million worldwide with two of the singles breaking the Top 10 in France, Italy and the UK. Also, her 2009 collaboration with French DJ David Guetta yielded a #1 hit in several countries. And to top it all off, she is on the cover of the July 2010 issue of Cosmopolitan South Africa.
Lisa "Left Eye" Lopes
With more than 22 million albums sold with TLC in the U.S., America loved the trio, but couldn't quite adjust to Lopes as a soloist. After TLC, she was featured as a rapper on various other artists' singles, including "Never Be the Same Again" with former Spice Girl Melanie C. that reached #1 in 35 countries. Her solo album Supernova was released only in the United Kingdom and Japan.
Terry Callier
Jazz and folk guitarist Callier has been making music in Chicago since the 1960s, but was most celebrated for it in the 90s in Great Britain. An old recording of his was discovered by a British DJ who started playing Callier's music, which sparked regular gigs for Callier across the pond. In 1998 he released the album Timepeace, which won the United Nations' Time for Peace award for outstanding artistic achievement contributing to world peace.
Mya
With one gold and two platinum selling albums in the U.S. and a stint on ABC's "Dancing with the Stars," the American sweetheart from the nation's capital is also a fan favorite in Japan. Her fourth album, Liberation, was available by download only in Japan and in 2008 she recorded and released Sugar & Spice in Japan exclusively.
Cee-Lo Green
Though true hip-hop heads know him best as a member of the classic rap group Goodie Mob, the Atlanta rapper experienced his biggest commercial success in the United Kingdom as part of the neo-soul group Gnarls Barkley. Their album St. Elsewhere entered the UK charts at #1.