Graphic video of Matthew Ajibade's ultimately fatal encounter with Georgia deputies has been obtained by NBC News, and it shows officers using a Taser on the mentally ill inmate, who was restrained.
The two deputies involved, as well as a health care worker, are currently in the middle of an involuntary manslaughter trial in connection with the death of the 22-year-old, which occurred after he was arrested New Year's Day, the news site notes. 
Jason Kenny, who used the Taser, has also been charged with aggravated assault and cruelty to an inmate. The other two defendants, Cpl. Maxine Evans and Chatham County jail nurse Gregory Brown, were charged with reckless conduct for not monitoring Ajibade, who was reportedly experiencing a mental crisis. 
In the disturbing video, which comes from a camera attached to the Taser, Ajibade can be seen handcuffed to a restraint chair, with a spit mask over his mouth. His family said that he was in the middle of a bipolar episode when he allegedly hit his girlfriend and broke a deputy's nose. The young man was later found dead Jan. 2 in that same chair, with the spit mask still on his face. 
As NBC notes, in June a coroner classified Ajibade's death a homicide, pointing out abrasions, scrapes and bumps on his upper body and head. Nine deputies were on duty during the incident, including Kenny and Evans. 
G/O Media may get a commission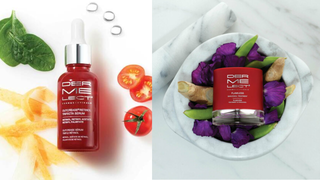 Save $19
Retinol Renewal Kit
In the video, a red dot can be seen on Ajibade's thigh and groin, where the Taser is pointed. The dot pauses in the groin region and the camera comes closer, after which the Taser is discharged and Ajibade is heard screaming. Prosecutors have cited the video as proof that Ajibade was not resisting when he was tased. Kenny claimed that the young man was struggling, prompting the use of the stun gun.  
Mark O'Mara—George Zimmerman's defense attorney from the Trayvon Martin murder trial, who is now representing Ajibade's family—said that the video is "disgusting and vile." 
"It is nothing less than torture," the lawyer said. "It's sadism."
Read more at NBC News.