Popular plus-size retailer Eloquii is seeking to make its client experience even more tailored by partnering with New York-based retail-technology company Snap+Style Business to meet its shoppers' desire for more personalized service.
Snap+Style Business is incorporating its Curated Campaigns StyleWidget into Eloquii's e-commerce site to build stronger relationships with customers and directly link them with specially curated wardrobe options. The payoff is twofold: Shoppers can cut down on precious time generally spent browsing, while the brand cultivates more satisfied—and return—customers.
Anna Jensen, co-founder of Snap+Style Business, said in a press release:
Personalization is top of mind for most retailers today. The consumer and the shopping experience has shifted with the advancements in technology. Retailers must adapt and change in order to stay relevant and continue to be a player.
If you're wondering how Curated Campaigns will specifically work for Eloquii's shoppers, the press release stated:
The Curated Campaigns product from Snap+Style Business brings clienteling to the next level. It gives the store associate the ability to have all of their customer contact information in one location and to visually curate product while adding a personalized touch for customers. In turn, the customer is able to respond directly to the email, easily click on the product to purchase online, or visit their local store to complete the purchase.
G/O Media may get a commission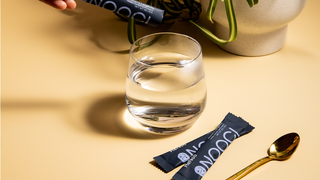 Eloquii, which was originally part of the Limited Brands group, has recently become a major player in the booming plus-size retail market. In fact, when the Limited shuttered the brand in 2013, customer demand inspired several members of Eloquii's original team to relaunch the brand, with great success. This latest partnership with Snap+Style Business—which also works with Cosabella, Michael Kors and Guess—is meant to drive that success to the next level, as Jensen stated:
Retailers that have been looking for ways to enhance the shopping experience, and to better serve their customers, can find a solution with the help of Snap+Style Business. The customer likes the personal engagement and appreciates the "white-glove" experience we are giving her.