Police in Fresno, Calif., say a man went on a shooting rampage in the city Tuesday morning, randomly firing at four people, with authorities saying that he killed three of them before he was taken into custody.
Police Chief Jerry Dyer said that 39-year-old Kori Ali Muhammad, who is also suspected in the fatal shooting of a Motel 6 security guard named Carl Williams on Thursday, is facing four counts of murder and two counts of attempted murder, the Fresno Bee reports.
Although he noted that Muhammad expressed a dislike of whites in Facebook posts and all of his victims were white, Dyer described the incident as "a random act of violence."
Dyer said that two of the victims were shot outside a Catholic Charities location; the third victim, a Pacific Gas & Electric employee, was shot while riding in a company vehicle, and a fourth man was shot at but not injured.
From the Bee:
Dyer said the gunman walked up to the PG&E truck in the 300 block of North Van Ness Avenue about 10:45 a.m. and shot the passenger repeatedly. The driver of the pickup then sped to Fresno police headquarters on M Street. The second shooting was only a few seconds later and was at Van Ness and Mildreda Street, where the gunman shot at but missed a resident. The gunman then turned onto Fulton Street and fired several rounds at another man, striking and killing him, Dyer said. After reloading at a bus stop, the gunman then shot and killed a man in the parking lot of Catholic Charities in the 100 block of North Fulton Street, he said.

Officers responding to the initial ShotSpotter reports found Muhammad running south on Fulton. Muhammad dove to the ground and yelled "Ali Akbar" before he was taken into custody, Dyer said. Although police found rounds of .357 caliber bullets and speed loaders for a revolver when Muhammad was taken into custody, no weapon was found, Dyer said.
G/O Media may get a commission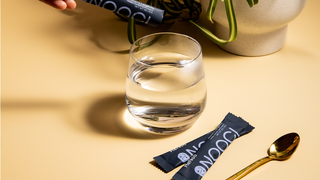 Dyer said that it's too soon to determine if the shootings involved terrorism, but both the FBI and ATF have been notified of Tuesday's shooting. In addition, according to the Bee, "a review of Muhammad's social media shows he quoted the phrase 'Allahu Akbar' in a tweet. The Arabic phrase translates to 'God is the greatest.'"
Muhammad was allegedly caught on surveillance video Thursday in the shooting at the Motel 6, and Dyer said that based on that video, officers had been looking for Muhammad in Madera, Calif., and other areas.
The Los Angeles Times reports that Muhammad told his family that there was going to be a war between blacks and whites in America, and referred to white people as "devils" on social media. However, the Times also reports that Dyer said police did not think the shooting was an act of terrorism.
Fresno Mayor Lee Brand expressed condolences to the families of the victims and said that a quick response from police prevented further tragedy.
"If there were ways to prevent tragedies like this in the future, I would not hesitate in using them. Again, my heart goes out to the families that lost loved ones today," he said.
Read more at the Fresno Bee and the Los Angeles Times.