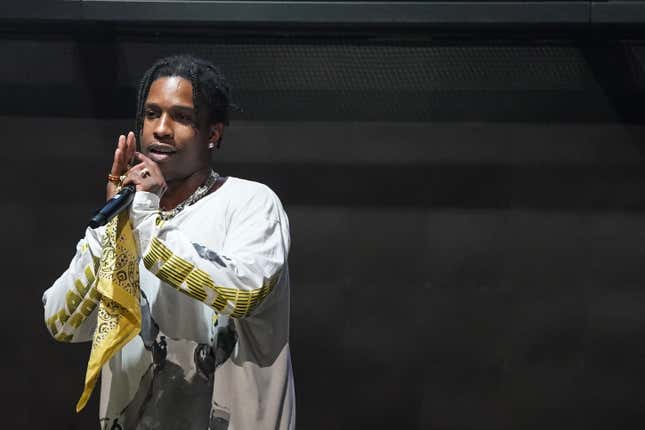 A$AP Rocky had cause for praise this past Sunday. (I know, I know, the more devout amongst us would say every day there's cause to praise the Lord, but nevertheless!) The 30-year-old rapper, born Rakim Mayers, seemed in high spirits after arriving stateside this weekend, after spending more than a month in a Swedish jail on an assault charge that will be decided by a judge later this month.
Courtney B. Vance in Heist 88 Is Our Black TV Pick of the Week
Within a day of arriving back in Los Angeles, Rocky was at Kanye West's weekly Sunday Service. Video taken at the event showed him chatting up former flame Kendall Jenner, though the big draw was probably spending time with West—with whom Rocky has collaborated in the past—and who, along with his wife, Kim Kardashian West, personally petitioned Donald Trump to free Rocky.
Trump, who once again heeded Kardashian-West's advice on a criminal justice matter, sent Special Envoy for Hostage Affairs Robert O'Brien to Sweden.
As NBC News reports, Ambassador O'Brien penned a letter to Swedish officials saying that the U.S. government "wants to resolve this case as soon as possible to avoid potentially negative consequences to the U.S.-Swedish bilateral relationship."
Friends in high places, indeed.
Rocky also formally expressed his gratitude to friends and fans this weekend, posting on his Instagram account about the "difficult and humbling experience."
"I can't begin to describe how grateful I am to all of you," he wrote, before thanking the Swedish court for letting him and two acquaintances return home as they await their verdict.