The Houston Rockets are trash.
That's not me being unnecessarily curt, that's me glancing at the latest NBA standings and noting that the Rockets have the worst record in the league at 3-16.
Typically, nobody wants to play for a sorry-ass team—ask my Orlando Magic, who've been putrid ever since God said, "Let there be atrocious basketball franchises"—but former Washington Wizards star John Wall would love nothing more than to buck this trend, as The Athletic reports that he has aspirations to escape basketball purgatory and attempt to rescue the Rockets from themselves.
If you'll recall, the 31-year-old previously agreed to go play video games or something while Houston tanks all season tries to find a trade partner to rid themselves of his contract send him to a contender:
With the Houston Rockets fully embracing a rebuild, and five-time NBA All-Star John Wall looking to play for a contender, a divorce between the two sides seemed inevitable. So with training camp set to begin at the end of the month, now comes the news that the Rockets will keep Wall on the bench indefinitely until they're able to help him find a new team. Because you ain't gotta go home, but you gotta get the hell up outta here.
PLOT TWIST: Apparently the Duke product is tired of squandering his life away eating Little Debbie cakes on his Twitch stream, and now he wants to return to the court—like, right now, dammit.
How do we know this? Well, for one, there's this (courtesy of The Athletic):
After sitting nearly the first quarter of the NBA season, five-time All-Star John Wall now wants to fulfill his role as a player for the Houston Rockets.

Wall spoke to Rockets officials and stated his desire is to play, have a starting role and compete to maintain it, but the franchise informed him that they want him to come off the bench, and not start, in order to play, sources tell The Athletic. The outcome of the conversations is that Wall will continue to sit out games while remaining professional and being around and engaged with the team, sources said. Rockets officials informed Wall in their conversations on Sunday that they were not willing to guarantee him a starting role.
G/O Media may get a commission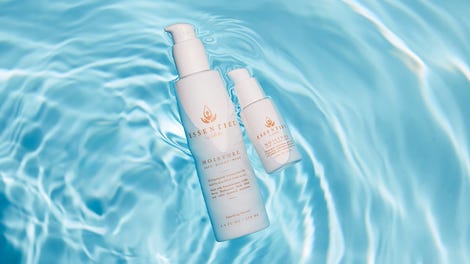 20% off
Essentiel by Adele
There's also this, with the former No. 1 pick taking his #FreeTheLox campaign to Instagram with the following caption: "Born Ready, Been Ready‼️ #FreeMe #WallWay"
Oh, and if that's not enough evidence to confirm that John Wall wants that old thang back, there's also John Wall calling out reporters on Twitter for lying on him about his role with the Rockets should he return:
So what's the likely outcome here?
I already dragged the Rockets for trading for Wall nearly a year ago, and after finally returning from the type of nasty injuries that give knees and ligaments nightmares, the 11-year vet gave an inspired effort last season, but clearly looked like a shell of himself. This is the exact type of predicament that keeps general managers bawling their eyes out during their therapy sessions, and it gets even worse when you consider Wall isn't just another fallen star—he's also due $91 million over the next two seasons. There isn't another team in the league—or any other league, for that matter—that wants anything to do with the absolute worst contract on planet Earth, and if Wall looks even worse this year or gets hurt, the Rockets will get an even worse return in a trade.
So unless Wall agrees to a buyout that favors the Rockets—I don't think there's a chance in hell he's willing to forfeit any of that bread—expect this standoff to continue.