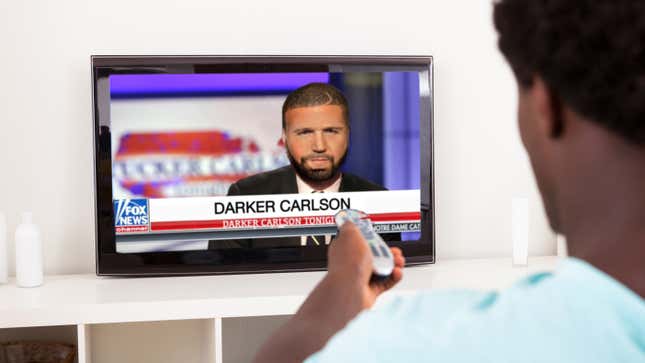 Thursday's announcement of the launch of a groundbreaking news channel aimed at black audiences set the internet on fire. There would finally be a news organization focused on issues important to the black community.

Or maybe it's a Trojan horse.
Upon taking a closer look at the upcoming Black News Channel (BNC), the first thing that sticks out is that it was founded by former Republican Congressman J. C. Watts, one of the forefathers of the black conservative movement and the All Lives Matter haircut. On the company's website, Watts is listed as the chairman, co-founder and visionary, while television veteran and white man, Robert Brilliante, is listed CEO and co-founder.
Brilliante, whose BNC bio describes him as a "long-time advocate for ending racism in America," which could also describe Superman, Martin Luther King Jr. and Donald Trump, has previously tried the black news channel angle before. His regional Florida News Channel lasted from 1988 until 2003, when it partnered with another failed project, the Atlanta-based Major Broadcasting Cable Network, which was supposed to become the "Black CNN."
The chief operating officer appears to be white, and only one of the company's four vice presidents is black, which does not preclude the network from producing, creating and airing relevant black news because … cough, cough… The Root is part of a family of websites currently owned by a rich white dude. However, even the channel's black investors and owners seem to lean toward the "bootstraps" side of the aisle. Aside from Watts, the list of owner/investors include:
Angela Sailor: A black woman who works for the ultra-right-wing Heritage Foundation.
G/O Media may get a commission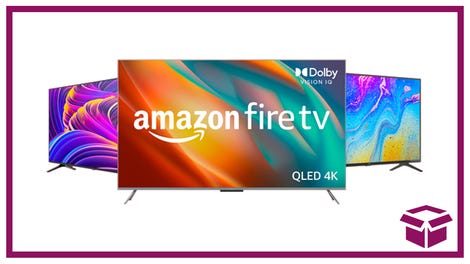 Ooh. stunning.
New Amazon Fire TVs
Timothy Wright: A Chicago attorney who worked for both Bush administrations.
Elroy Sailor: Who works with J.C. Watts and served on the Trump transition team.
Steve Pruitt: Another employee of Watts Consulting and former executive vice president for operations of the United Negro College Fund (UNCF).
Watts will host a show called My America, and Larry Elder, longtime conservative talk show host, will also headline a show on BNC. If you can't quite recall who Larry Elder is, here's him explaining to Candace Owens why black people always play the victim:
One of the positive aspects of BNC's plan is that it plans to feature and highlight Historically Black Colleges and Universities, partnering with Florida A&M University. The channel will reportedly reach 33 million people across America. And, for what it's worth, they're also hiring.
At least you won't have to get a haircut for the interview.