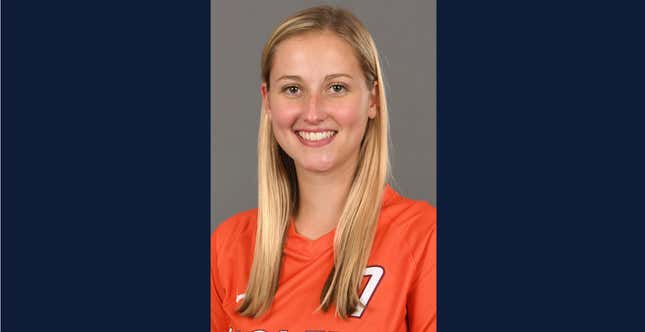 A former Virginia Tech soccer player just received a hefty payout from the school after accusing the coach of benching her based on her political views. Back in 2021, Kiersten Hening filed a federal lawsuit against Virginia Tech women's soccer head coach Chugger Adair believing that her playing time was compromised because the coach didn't agree with her conservative beliefs.

New Grails Docu-Series Explores 2 Black Entrepreneurs' Mission To Change Sports Fashion
Ms. Hening alleges that she was removed from the starting lineup and received less playing time in subsequent games after refusing to kneel along with her teammates before a 2020 game in support of the Black Lives Matter movement.
She says her conservative views led to a "campaign of abuse and retaliation" against her that ultimately caused her to leave the team in 2020. Hening recently agreed to drop her suit in exchange for a $100,000 payout from the university. Coach Adair was not required to admit guilt as part of the settlement.
But while the school is shelling out the cash, the coach denies Hening's accusations, insisting she was sidelined based on her performance rather than her politics. Several of the school's current and former players have issued a statement to back up their beloved coach, writing in part, "we firmly stand with our Coach, Charles "Chugger" Adair, against what we believe are baseless allegations made against him. We have spent countless hours training, traveling and playing under his leadership and are devastated and appalled to see his character and integrity severely impugned."
In a January 4 tweet, Coach Adair expressed relief that with the settlement, he is finally free to move forward.
"The people I care about and whose opinions matter to me know the truth. They know my coaching decisions are based purely on getting our team in a position to win," Adair tweeted. "With this behind us, I look forward to focusing on the continued success of our women's soccer program."