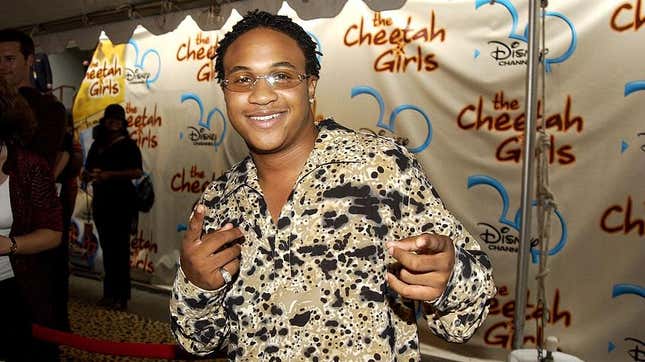 Boy, how times have changed for the once-beloved That's So Raven star Orlando Brown.
Marlon Wayans Sings The White Chicks Anthem, Talks The Daily Show on That's So Random
After being arrested and charged with aggravated menacing in December, the former Disney star is getting a mental evaluation, opening up the possibility of a plea of not guilty by reason of insanity, according to TMZ.
The incident that led to his arrest: Brown was living in the same Ohio home as the alleged victim, who got him a movie role. That Thursday evening, the victim called 911, telling officers that Brown was acting "crazy" inside of his home. Allegedly, Brown claims that this mystery friend raped his wife and then approached him with a hammer and knife in a threatening manner.
According to TMZ, Brown was released from jail the following Friday after posting a $25,000 bond. For now, Brown will be on house arrest.
Originally, Brown pled not guilty, but his attorney requested a mental evaluation to see if the actor is fit to stand trial.
Unfortunately, it's been a long fall from grace since Brown co-starred in the popular Disney Channel TV series That's So Raven. On the show, Brown played Eddie, one of Raven's close friends, and often participated in her hilarious shenanigans to change the future that only she could see.
Since his time on That's So Raven, he's acted in other TV shows and movies, but hasn't achieved anything close to the level of success he previously had.
This also isn't the first time Brown has found himself in trouble with the law. In April 2018, there was an outstanding warrant for Brown after he failed to appear in court. He was arrested in his underwear by bounty hunters in Las Vegas.
In September 2018, Brown spent weeks in jail on a narcotics possession charge and alleged burglary.
I don't what's going on with Brown, but I hope he can get back on his feet and find some sense of normalcy in his life.