Ma'am.

We know black don't crack, but one of the greatest wonders of the modern world is how Halle Berry actually seems to look better with age. Access to all of the amenities Hollywood has to offer notwithstanding, at 51, the Oscar-winning actress and mother of two (both born after Berry's 40th birthday) not only has maintained the beauty that made her well-known as one of the industry's most beautiful women, but also has one of the most enviable bodies we've seen on a woman of any age.
"So many of you are asking how I have managed to stay in great shape over the years," she wrote on Instagram in January. "Well, part of it is genetics, that's true. I was a gymnast growing up and that certainly has helped as I have always been very athletic."
But it's not all genetics; Berry works hard for her famous body, as evidenced by her Instagram, which, in addition to magazine-quality lifestyle shots, book recommendations and unreal captures of the star herself (seriously, who shoots this stuff?), also includes a regular #FitnessFriday feature, where Berry gives insight into her training regimen—currently ramped up for her upcoming appearance as Sofia in John Wick 3: Parabellum—as well as her diet and beauty secrets.
G/O Media may get a commission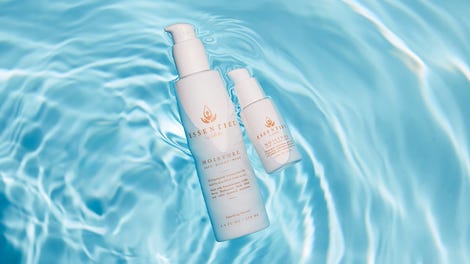 20% off
Essentiel by Adele
One of the major tools in Berry's arsenal is following a ketogenic diet, which she wrote has "been largely responsible for slowing down my aging process" as well as helping to reverse the effects of her Type 2 diabetes. Berry is also big on supplementing her diet with superfood-based products from Purium and collagen, which she credits with maintaining her still-very-supple skin; plus lots of yoga and constant variety in her workouts—with the occasional taco or glass of wine for balance.
But Berry also has a not-so-secret weapon, in the form of equally camera-friendly trainer and stuntman Peter Lee Thomas, who has trained the actress five days a week for the past two years and is a regular—and very sexy—co-star on her IG (leading many to speculate that their relationship may be personal as well as professional—it's not). Of his age-defying client, Thomas told People magazine:
I had no idea what her age was when I met her. I never looked or was interested in that and when I found out I was absolutely shellshocked because she has the discipline and athleticism of a 25-year old ... If Halle wasn't an actress, she would very easily transition into becoming a professional athlete if she was coached the right way.
Thomas constantly switches up Berry's workouts, incorporating martial arts, boxing, yoga and "a lot of military training [like] the Navy SEALS would do" to get the star into what she calls "the best shape of my life." As he told People:
She's also not afraid to experiment and explore and take risks when it comes to fitness because she understands that in order for there to be potential growth and change, she's going to have to do things that are commonly difficult to do. ... She never truly understands what's going to happen for that morning, for that day; I bring a constellation of things. That, in itself, is quite challenging because she has to be ready almost on improv. It can break a lot of people, who don't see the workout the day prior.
But ultimately, it's Berry's focus and commitment that make her so inspiring—now more than ever. As Thomas told E! News:
I have never met anybody that works harder and trains harder and is just so resilient. She is getting faster, stronger and becoming more athletic. I've never met another person who can do it like her.
Yeah, we haven't, either. Ma'am.