The strength of the black love has been stripped away: Forest Whitaker and his wife, Keisha Nash Whitaker are ending their longtime marriage.

According to TMZ, the 57-year-old actor and filmmaker filed divorce papers on Thursday in Los Angeles. The citation: irreconcilable differences. The two married in 1996 and have two adult daughters together, according to People. They each had a child from previous relationships: he, a son and she, a daughter.
"He is very honest and sensitive and romantic," Nash Whitaker told People in 1997 about the Academy Award winner. "He swept me off my feet—not with material things, more like the way he displayed his emotions."
Let's start with one fact: Black folks can make a joke out of anything. Anything. And when something happens that simply hands you the easiest joke on a silver platter, you can't not take the opportunity, no matter how ain't shit it is, right? Right.
In between the shock and sadness, social media decided to cope in the best way they know how: through jokes.
G/O Media may get a commission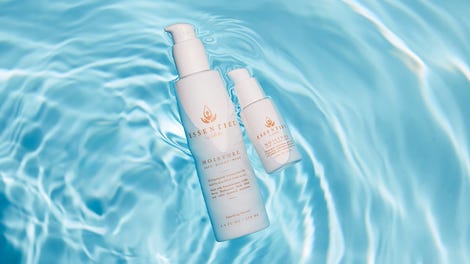 20% off
Essentiel by Adele
If a marriage falls in a forest (heh) and no one is around to see it, will black Twitter ever be shit?

Okay, now that that's out of the way.
This is actually heartbreaking. Twenty-two whole years of marriage—gone. There are certain couples the black community upholds as an image of black love: Barack and Michelle. Denzel and Pauletta. Dwayne and Whitley. 50 Cent and his Strap.
Speaking of eyes, Powerline (Tevin Campbell) dropped apt knowledge in his hit from A Goofy Movie, "Eye 2 Eye."
The hook goes as follows:
If we listen to each other's hearts
We'll find we're never too far apart
& Maybe love is the reason why
For the 1st time ever we're seeing it eye to eye
Maybe love is the reason why, indeed.
Forest and Keisha met on the set of Stephen Hopkins' Blown Away in 1994 and started dating shortly after. Lawd. An end of an era.