Democrat Jon Ossoff, 30, almost turned a GOP stronghold blue Tuesday night in a special election to see who will take over Georgia's 6th Congressional District.

Instead, Ossoff, who would become the youngest member of Congress if elected, forced a June runoff with the GOP front-runner, former Georgia Secretary of State Karen Handel, which will check the temperature of the 2018 races, CBS News reports.
Ossoff ended the election night that had social media riveted with 48.1 percent of the vote; Handel limped away with 19.8 percent of the vote. However, the winner needed to get at least 50 percent of the vote to avoid a runoff.
Tom Price exited the 6th District earlier this year to become President Donald Trump's secretary of health and human services.
Georgia's 6th District, which includes Cobb, Fulton and DeKalb counties, has been held by Republicans since Newt Gingrich took office in 1978.
G/O Media may get a commission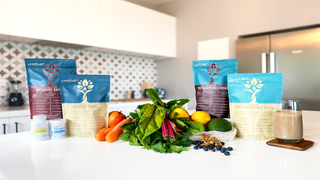 "Tomorrow we start the campaign anew," Handel said, according to the Atlanta Journal-Constitution. "Beating Ossoff and holding this seat is something that rises above any one person."
Trump bested Hillary Clinton in Fulton County and Cobb County in the 2016 presidential election. Both of those counties went to Ossoff Tuesday night, 47.6 percent and 41.3 percent respectively, the New York Times reports.
The success of Ossoff's campaign has largely been viewed as a case of GOP buyer's remorse.
Trump has, of course, tweeted about the election and was subsequently shut down by actress Alyssa Milano.
After the June runoff between Ossoff and Handel was announced, Trump went back to Twitter to gloat.
"There is no doubt that this is already a victory for the ages," Ossoff told his ecstatic supporters Tuesday night. "That no matter what the outcome is tonight—whether we take it all or whether we fight on—we have survived the odds. We have shattered expectations. We are changing the world. And your voices are going to ring out across this state and across this country.
"Bring it on," Ossoff continued. "Because we are courageous, we are humble and we know how to fight."
Ossoff has been endorsed by civil rights legend Rep. John Lewis (D-Ga.).