A Florida gunman who was recently fired from his workplace planned out his attack on his former co-workers, singling out five employees and fatally shooting them in the head before killing himself, authorities say.

The shooter, identified as 45-year-old John Robert Neumann, took his own life upon hearing the sound of approaching sirens Monday, according to the Associated Press.
"My experience tells me that this individual made deliberate thought to do what he did today. He had a plan of action," said Orange County, Fla., Sheriff Jerry Demings, who had earlier described Neumann as a "disgruntled employee" who was fired from Fiamma Inc. in Orlando back in April.
Demings confirmed that Neumann had a "negative relationship" with at least one of his former co-workers, and he targeted those who were shot and killed.
G/O Media may get a commission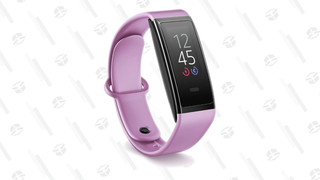 44% Off
Amazon Halo View Fitness Tracker
According to AP, the shooting started after Neumann slipped in the back door of the factory, which is larger than two football fields. He stopped at least once during his rampage to reload.
Authorities rushed to the scene shortly after 8 a.m. after a woman ran out and called 911 from another business across the street. The woman had been hired at Fiamma after Neumann was fired, and so he likely didn't recognize her, Deming said.
"All she kept saying was he was holding a gun and told her to get out," Yamaris Gomez, the owner of the store the woman called from, said.
Police identified the deceased as Robert Snyder, 69; Brenda Montanez-Crespo, 44; Kevin Clark, 53; Jeffrey Roberts, 57; and Kevin Lawson, 46.
As previously noted, authorities had to deal with Neumann once before at the factory when he was accused of battering a co-worker in June 2014. However, no charges were filed after the two men were interviewed, and that co-worker was not among the victims.
Read more at the Chicago Tribune.