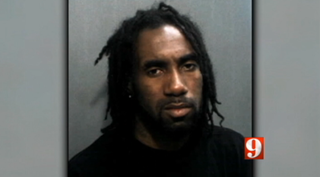 A Florida man is in critical condition after being shot by a sheriff's deputy, the Orange County Sheriff's Office has confirmed, WESH 2 reports.
According to authorities, deputies were responding to a stolen-vehicle report when they found two men getting inside the car, the news station notes. Authorities told the men to get out, but although one of them did so, the other reportedly made suspicious movements, causing one of the deputies to fire. The man shot was 28-year-old Cedric Bartee, the driver of the vehicle, law enforcement has confirmed. 
"The driver continued to make movements inside the vehicle. At that point, additional commands were given to comply that was not done. The deputy feared for his safety, that he was going to be harmed," Sheriff's Office Capt. Angelo Nieves told the news station.
Witnesses at the scene, however, saw the situation differently.
"They kept telling the boy to put their hands up. Their hands were already up. There was no tint on the car, so you could see in the car, and the police just kept saying, 'Put your hands up.' Before you know it, they shot three times in the car," one passerby, Ernest Miles Jr., told the news station.
Sheriff Jerry Demings has said that there will be a criminal investigation in light of the incident, and the state attorney will review the Florida Department of Law Enforcement investigation once it has finished. "I ask everyone to not rush to judgment until the investigation is completed," Demings said.
The Orlando Sentinel reports that Bartee—who has had surgery for the injuries he sustained but is still in critical condition—was unarmed at the time. His passenger, 28-year-old Henry Chaney, was arrested without injury, WFTV 9 notes.
Noting that the deputy, identified as Sgt. Robert McCarthy, is white, while Bartee is black, Demings is mindful of the need to keep the peace in the community in light of recent events in New York City and Ferguson, Mo. "This is not really just about this particular incident, but I am very sensitive to the events that have occurred around the nation in recent times that have strained police-community relations," Demings said, according to WFTV 9.