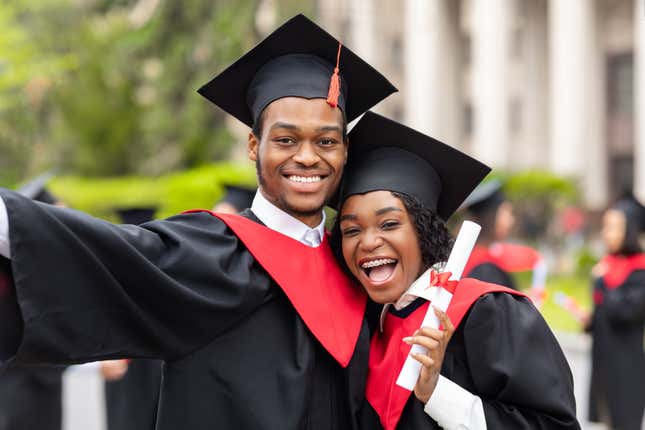 On Tuesday, Fidelity Investments announced the Invest in My Education program as part of its plan to help students from marginalized backgrounds achieve success. The firm pledged $250 million to serve 50,000 students with mentorship and scholarship programs over the next five years.
American Ninja Warrior: Season 15 Is Our TV Pick of The Week
The initiative hopes to increase graduation rates as well as have students complete college without having to worry about debt. The company's research found that 21% of Black students and 32% of Latinx students graduate from college in four years. However, their white counterparts graduate in four years at a rate of 45%.
Additionally, Fidelity found that Black and brown students amass $25,000 more in student debt than white students. Fidelity's head of Regional Public Affairs and Community Relations, Pamela Everhart, told Associated Press that Fidelity is aiming to provide more resources to underserved communities.
"It's a strategic focus to mitigate some of the systemic and complex barriers that historically underserved students face," Everhart stated. "We believe that all students, regardless of their backgrounds, should have an opportunity to access higher education and economic mobility and then begin to build a path to generational wealth."
Everhart also said that Fidelity's mission—especially when it comes to the aspect of mentorship—hits close to home. "I'm looking forward to sharing my background as a young Black girl growing up in a small town where people invested in me and saw something in me to incentivize to continue," she continued.
"I want to make sure that these students hear from people who will believe in them and will take time to listen to them, listen to their backgrounds." In addition to their own efforts, Fidelity is partnering with UNCF (the country's largest private provider of scholarships) and other nonprofit organizations.