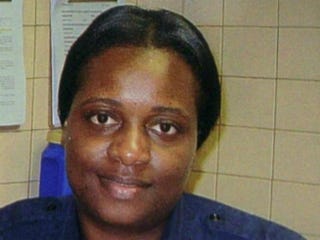 Joyce Craig-Lewis became the first female firefighter to die in the line of the duty in Philadelphia Tuesday after she was trapped in a basement while fighting a house fire, the New York Daily News reports.
According to the news site, the 36-year-old mother of two's heroic actions were credited for ensuring that an elderly resident got out of the burning house safely, the fire department notes.
Craig-Lewis, an 11-year-veteran firefighter, was pronounced dead at Einstein Medical Center. She leaves behind a 16-year-old son and a 16-month-old daughter, the Daily News notes.
"We have two families who have suffered a loss this morning: the firefighter family and the person who lost their life, their family," Philadelphia Fire Commissioner Derrick Sawyer said in a press conference, the site notes.
In memory of the fallen firefighter, black bunting was hung from the firehouses. Fire vehicles escorted the ambulance that held her body to the medical examiner's office in a procession. 
"This brave firefighter gave her life trying to save the life of an elderly, frail woman this morning," Philadelphia Mayor Michael Nutter said, according to NBC. "We suffered a tragic loss here this morning.
"This is still under investigation," he added. "there are some details we just don't have."
Craig-Lewis was one of only 150 women serving on the more than 2,100-strong force, NBC notes.
Read more at the New York Daily News and NBC News.