The father of a black teen shot in the back by St. Louis police three years ago has filed a wrongful death suit against the officer that killed his son.
Filed last Friday in a St. Louis federal court, the suit alleges that two white St. Louis officers overreacted when they shot and killed 18-year-old Mansur Ball-Bey in August 2015, Reuters reports.
Following the shooting, the two officers, Ronald Vaughn and Kyle Chandler claimed that Ball-Bey was armed and had pointed a gun at the officers. However, according to Reuters, an autopsy report showed Ball-Bey "died from a single gunshot that entered his back and struck his heart."
Despite this, St. Louis' top prosecutor declined to file charges against the officers in 2016 for the shooting.
Mansur's father, Dennis Ball-Bey, also listed the city of St. Louis and its former police chief, Sam Dotson, as defendants in the lawsuit, which seeks unspecified damages.
G/O Media may get a commission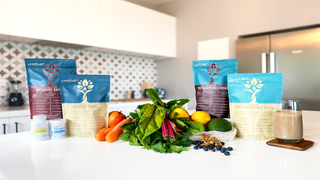 According to the St. Louis Post-Dispatch, the suit claims Mansur Ball-Bey was unarmed and that his rights were violated by the two officers, who used inappropriate force against the teen. Dotson is listed as a defendant because the killing was "a result of the policies and customs of the St. Louis Police Department," under Dotson's supervision.
The lawsuit also paints a different picture of Mansur than the gun-wielding young man St. Louis police claim threatened them. He had no criminal record, Dennis said in the suit, worked for the United Parcel Service, and was a youth leader at his church.
Since the shooting, Dotson has retired from the force and now works with the Washington Nationals baseball team as their head of security, writes Reuters. The St. Louis American reports that the two officers involved in Mansur's death were accused in the past of planting evidence.