The father of Alfred Olango, Richard Olango Abuka, filed a civil rights lawsuit in San Diego federal court earlier this week, accusing El Cajon, Calif., police of using excessive, deadly force against his son, who was shot and killed during an encounter last year, the San Diego Union Tribune reports. 
According to the report, the lawsuit also names Richard Gonsalves, the officer who fired the fatal shots, as a defendant.
Alfred Olango was fatally shot Sept. 27. His sister Lucy called 911 three times, saying that her brother was having a mental crisis and asking for help to take him to a hospital. She later reported that he was walking in traffic.
Gonsalves arrived on the scene after the third 911 call and shot Olango within a minute of making contact.
G/O Media may get a commission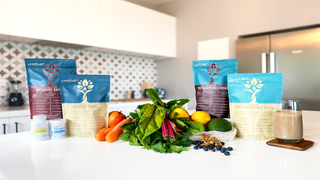 Police claimed that Olango had a hand in a pocket and would not obey orders before he suddenly took what officers described as a two-handed shooting stance, removing an object from his pocket and pointing it at the officer.
Gonsalves then shot at Olango, killing him. That object turned out to be a vaping device.
Just last week, District Attorney Bonnie Dumanis concluded that the shooting was justified and that Gonsalves would not be facing criminal charges.
"The law recognizes police officers are often forced to make split-second decisions in circumstances that are tense, uncertain and rapidly evolving," Dumanis said during a news conference Jan. 10. "As prosecutors, we have an ethical duty to follow the law and only charge individuals when we have proof beyond a reasonable doubt. The only reasonable conclusion was the officer's actions were justified."
Olango's family denounced Dumanis' statement, and now his father's lawsuit claims that the use of deadly force was "without justification," accusing Gonsalves of making contact with Olango first without waiting for help from a psychiatric team, and saying that he instead "drew his firearm and aggressively confronted, chased and cornered" Olango.
The lawsuit claims that the officer's "cowboy attitude and demeanor" provoked Olango into trying to defend himself, which Gonsalves then used as "false justification to kill him."
The lawsuit also points blame on the El Cajon police dispatch's decisions surrounding the fatal shooting, as well as what it says was the failure to properly train Gonsalves.
Olango Abuka is suing on claims of loss of familial relationship with his son and is requesting that damages be awarded at a jury trial, the Union-Tribune notes.
Read more at the San Diego Union-Tribune.