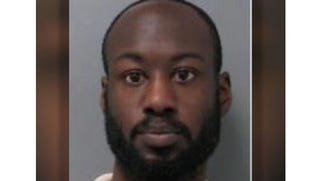 Authorities have apprehended an ex-Marine from Houston and charged him with murder in the stabbing death of 11-year-old Josue Flores, in an attack that shook the neighborhood, CBS News reports.
Andre Timothy Jackson Jr. was arrested Friday afternoon at a Salvation Army in downtown Houston and charged later that day. The 27-year-old ex-Marine is being held on $100,000 bond.
Jackson, who was discharged from service in 2011, is accused of stabbing Josue, a sixth-grader, as the child walked home from school May 17. Josue was only a few blocks away from home when he was attacked.
"We cannot bring him back, but I hope today's announcement can perhaps bring a little bit of comfort to those who love him," Mayor Sylvester Turner said, according to CBS. "Our minds search for answers that just aren't there. What we do know is it was senseless, it was brutal, it was cold-blooded. And someone needs to pay the price for it and justice needs to be rendered."
According to the report, there is no motive for the alleged slaying and there is no known connection between Jackson and Josue.
Jackson had initially slipped away from witnesses after the alleged attack, but police were able to retrace his footsteps with surveillance footage, KHOU reports.