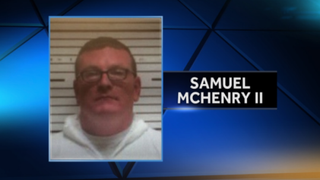 Samuel McHenry II, an ex-Alabama state trooper who faced charges of raping a woman after handcuffing her inside his police cruiser and threatening her with jail unless she had sex with him, has been sentenced to six months in jail.
As part of a plea agreement Thursday, McHenry pleaded guilty to misdemeanor sexual misconduct, AL.com reports. Charges of first-degree rape and first-degree sodomy, which McHenry initially faced after his arrest Dec. 8, 2015, were dismissed as part of the deal, according to the site.
According to court records, the victim was involved in an accident in early December. Authorities say that McHenry drove the victim away from the scene and threatened her with jail time regarding the accident unless she had sex with him, AL.com reports.
McHenry is scheduled to report to jail by March 12 and will have to register as a sex offender once he is released.
Read more at AL.com.