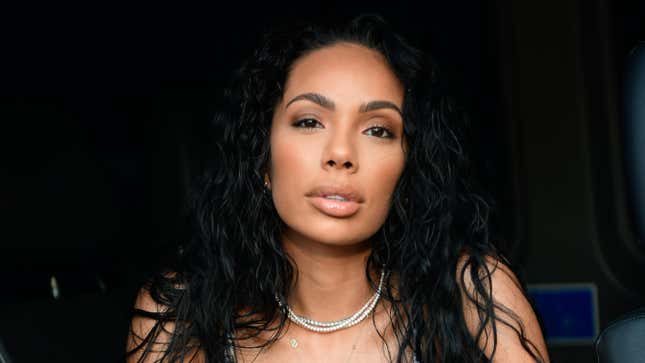 After getting the boot from "Love & Hip Hop: Atlanta" earlier this month for calling castmate Spice a "monkey," Erica Mena is trying to do damage control by walking back her behavior.

My Hip-Hop Story: For OutKast's Big Boi, Hip-Hop Has Always Been The Voice Of the Youth
The reality star told TMZ: "I deeply regret my insensitive comment and want to humbly apologize to anybody I hurt or offended by my thoughtlessness. My choice of words was wrong, and I take full responsibility for what I said."
Mena continued:
"I am committed to listening to the voices of those affected and will work toward making amends. As a woman of color and the mother of two black children, I want to make it clear that my use of that word was not in any way racially driven. That said, I do understand the gravity of what I said and want to use my platform to promote inclusivity and equality."

MTV aired the deplorable episode in which she and Spice met to hash out their differences. During the spat, Spice yelled at Mena that her son hates her. Mena reacted by flipping over the table the two women were sitting at and soon the pair were separated.
While they were in different rooms, both women kept screaming at each other and that's when Mena hurled the racist slur. "Love & Hip Hop: Atlanta," like all of the other franchises that carry the namesake, is notoriously known for portraying woman of color in a negative light.
Though the clip never should have aired in the first place, what it did show the world was how comfortable Mena has gotten with disrespecting Black people. Her defense of using a racist slur without it being "racially driven" is downright inane and assumes viewers are gullible enough to believe it.
Additionally, if she has no qualms disparaging Black people publicly one can only imagine how she treats her Black children. Mena can keep her apology—it's as nauseating as she is.