Straight Outta Compton, the F. Gary Gray biopic about legendary hip-hop pioneers N.W.A, may have defied expectations, with an astounding $59 million at the box office expected its opening weekend, but moviegoers were still treated like "Niggaz Wit Attitudes."
Amid a swiftly growing Black Lives Matter movement—which has ramped up protests as the political cycle hits full swing, less than one week after the anniversary of the state-sanctioned killing of Michael Brown Jr., and during the 50th anniversary of the Watts rebellion—Universal Pictures announced that it will partner with movie theaters seeking enhanced security for showings of the film.
Some theaters across the country refuse to show the film at all, citing "safety and liability" concerns.
According to one security expert, the film's unflinching look at police brutality may be behind the controversial moves.
"Police don't come out in a good light [in the film], and there is a feeling in the country that is anti-police and anti-establishment, and crowds are affected by movies," Tom DeLuca, president of National Cinema Security, told Reuters.
G/O Media may get a commission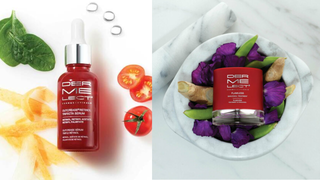 Save $19
Retinol Renewal Kit
Brilliant. So here we have a film that amplifies the experiences of marginalized and disenfranchised black youths, black youths who have been severely affected by police brutality, and the plan is to increase security presence at showings of that film?  
Show me the genius who came up with that plan so I can shake his or her hand. Or, tell the truth: Movie theaters are using the "anti-police" line to thinly disguise their buy-in to dangerous stereotypes about black criminality and violence.

Ice Cube—one-fifth of the South Central collective, which also included DJ Yella, Dr. Dre, Eazy-E and MC Ren—agrees with the move, saying that he was glad Universal "stepped up" because "it's all about making people feel safe."
What people, though, Cube?
In recent weeks, there was the mass theater shooting in LaFayette, La., when John Russell Houser opened fire during a showing of Trainwreck, killing two women and then fatally shooting himself.
Then there was the attack during a showing of Mad Max: Fury Road in Antioch, Tenn. Vincente David Montano assaulted moviegoers with a hatchet and pepper spray, all while carrying a (later determined to be) fake bomb and an Airsoft gun. Montano was killed when the SWAT team arrived on the scene.
These tragedies occurred just before the Aug. 7 jury decision to sentence James Holmes—the man who in 2012 opened fire during a showing of The Dark Knight Rises in an Aurora, Colo., movie theater, killing 12 people and injuring 70 others—to life in prison.
None of these shooters were black men; in fact, they were all white men (well, two and a possible). Yet there doesn't seem to be a mad dash to ensure the "safety" of white moviegoers, no move to profile lone white men with bags strapped to their chests.
Just the opposite, actually.
When speaking on the need for theaters to increase security in the wake of these incidents, the same expert who said that "anti-police" and "anti-establishment" sentiments in Compton were causing movie-theater anxiety—thus the enhanced security—opined that movie theaters are hesitant to enforce stricter security measures because they want moviegoers to have a pleasant experience.
"Owners do not want the experience at their theater to be a negative one, and going through a metal detector and having their bags checked would become a big inconvenience" for patrons, said DeLuca.
"My gut tells me that people would say, 'Why am I coming here? It must be dangerous,'" he continued. "'I don't want to bring my children to this theater, so we'll go somewhere else.'"
So, riddle me this:

In 2013 there was increased (armed) security presence during showings of Lee Daniels' The Butler, a film that also touched on police brutality and the systemic and psychological violence that are calling cards of white supremacy. Even when police brutality is not central to the film, though, so-called black movies, and the black people who love them, often seem subject to intense scrutiny and enhanced security.
Which means one of two things: Movie theaters don't care about black moviegoers having a pleasant experience, or they'd prefer that those customers went elsewhere.
More than likely, it's some racist-capitalist hybrid of the two, leaving extra security as the only option. In other words, movie-theater execs are saying to themselves, "We know you n—gers don't know how to act, but we're still going to make money off of you."
Isn't that just how white supremacy functions? The simultaneous policing and profiting of black and brown people framed as something done for our safety?

The irony here is that being profiled for watching movies while black on the opening night of Straight Outta Compton is, for some people, just one more reason to say "F—k the police."