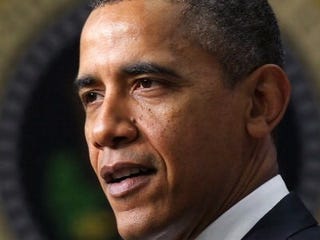 In his Washington Post column, Eugene Robinson weighs in on U.S. troop withdrawal from Afghanistan. It was clear that it was time to leave long before Sunday's horrific massacre of civilians, apparently by a U.S. soldier. Now the only question that remains is how soon we can get the troops home, he writes.
It was clear before Sunday's horrific massacre of civilians that it's past time for the U.S. mission in Afghanistan to end. Now the only question should be how quickly we can get our troops onto transport planes to fly them home.
What are we accomplishing, aside from enraging the Afghan population we're allegedly trying to protect? How are we supposed to convince them that a civilian massacre carried out by a U.S. soldier is somehow preferable to a civilian massacre carried out by the Taliban? How does it make any of us safer to have the United States military known for burning Korans and killing innocent Muslim children in their beds?
The killing spree in southern Afghanistan, which left at least 16 people dead, seems to have been the work of a single deranged individual — a 38-year-old Army staff sergeant. Little about the man was known Monday except that he is married, has two children and belongs to a unit from Joint Base Lewis-McChord in Washington state. The sergeant was in Kandahar province as part of a "village stability" operation.
According to widely published reports, the sergeant went door to door, breaking into three houses and killing the residents in cold blood. Among the victims reportedly were nine children. The sergeant gathered some of the bodies and set fire to them.
Read Eugene Robinson's entire column at the Washington Post.