Eddie Murphy felt some kind of way about making fun of the sexual-abuse allegations surrounding Bill Cosby in a skit that was pitched to him for Saturday Night Live.
One of the show's writers wanted Murphy to do his infamous Bill Cosby impersonation for SNL's 40th anniversary, but Murphy said he felt the topic was too serious to poke fun at.
"I totally understood. […] It was the biggest thing in the news at the time. I can see why they thought it would be funny, and the sketch that Norm [Macdonald] wrote was hysterical," Murphy said during an interview with the Washington Post. Macdonald is a former cast member and writer for SNL.
But even Murphy knows what line he shouldn't cross, and discussing the accusations against Cosby was one of them.
"It's horrible," Murphy said. "There's nothing funny about it. If you get up there and you crack jokes about him, you're just hurting people. You're hurting him. You're hurting his accusers. I was like, 'Hey, I'm coming back to SNL for the anniversary; I'm not turning my moment on the show into this other thing.' "
G/O Media may get a commission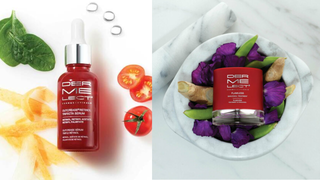 Save $19
Retinol Renewal Kit
Instead, Murphy came back for SNL's 40th anniversary special and made a quick speech thanking the show for honoring him that night. It was an underwhelming appearance because people expected Murphy to do a little bit of stand-up. But good thing he followed his right mind and declined the offer to poke fun at Cosby's ordeal.
For more of black Twitter, check out The Chatterati on The Root and follow The Chatterati on Twitter.
Diana Ozemebhoya Eromosele is a staff writer at The Root and the founder and executive producer of Lectures to Beats, a Web series that features video interviews with scarily insightful people. Follow Lectures to Beats on Facebook and Twitter.
Like The Root on Facebook. Follow us on Twitter.