Iconic celebrities in Hollywood are often a walking potpourri of stories. When you think of what happened in old Hollywood, you can rest assured that the celebs who lived the tale have quite the tale to ... tell. They really lived.

Thanks to the advent of social media, we don't have to wait until a memoir or documentary to get an inside look into these fascinating stories. Recently, one particular famous black vixen blessed us with the tale of another famous black vixen.
It all started when journalist-filmmaker Michael Segalov posed a seemingly harmless fun question to Twitter regarding "surreal" celebrity encounters. Basically, Segalov wanted everyone to share their wackiest encounter with a famous person.
Folks swarmed to Twitter to share encounters with everyone from Ryan Gosling to fucking Salvador Dalí and the thread was a fun read.
And Jackée Harry? Well, let's just say she won Twitter that day. Shit, she won celebrity encounter stories forever.
G/O Media may get a commission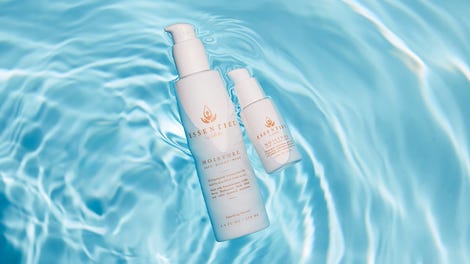 20% off
Essentiel by Adele
"Eartha Kitt slapped the fuck outta me!" the legendary actor tweeted on Wednesday, referencing the late entertainer. "She thought I was sleeping with her boyfriend ... which I was, but I didn't know he was taken."
Yeahhhh, this needs to be documented in some way. A dramatized version since we didn't have WorldStar back in the day. We need a documentary, sitcom, Marvel cinematic universe ... hell, even a 30 for 30 episode (slapboxing counts as sportsball, right?).
Comedy Central, where you at?!
But that's not all the hot tea Ms. Jackée was serving us. She also recently planted a juicy rumor about Tiger Woods on Netflix's new hit podcast, Strong Black Legends.
"The girls say, it's aiight!" exclaimed Jackée to the highly fascinated host, Tracy Clayton after nailing the black woman patented "mmhmm" that summed up exactly the "it" she was referring to.
Welp, looks like golf ain't the only thing Tiger is a master of.