Jurors in the trial of Dylann Roof on Friday got to hear him explain in his own words the motive for the shooting that left nine black churchgoers dead last year.
Roof, now 22, was arrested in Shelby, N.C., the morning after the June 2015 shooting at the Emanuel African Methodist Episcopal Church in Charleston, S.C., and was interviewed by two FBI officials. The videotaped interview was played in court for the jurors on the third day of Roof's federal death penalty trial, the New York Times reports.
As previously reported on The Root, Roof confessed to entering the church during a Bible study last year and opening fire on the gathered worshippers. In July 2015 he was indicted on 33 counts, including federal hate crime and firearms charges.
"I went into that church in Charleston, and, you know, I did it," Roof said in the interview.
As the Times notes, Roof's attorneys have acknowledged his guilt in the killings, and the Justice Department rejected an offer for him to plead guilty in exchange for a life sentence. Friday marked the first time the jury was able to hear Roof's own words on why the shooting happened.  
G/O Media may get a commission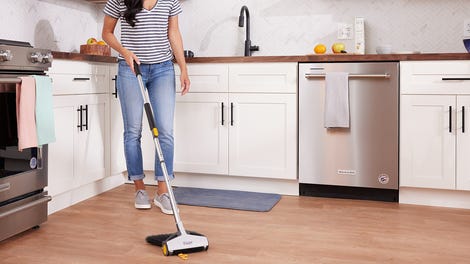 BOGO 50% Off
Flippr - BOGO 50% Off
"What I did is so minuscule to what they're doing to white people, every day, all the time," Roof said.
Roof told the agents that he became interested in white supremacy in the wake of the controversy surrounding the Trayvon Martin shooting, and the Times reports that Roof appeared dumbfounded when he was informed that nine people had died in the Charleston church shooting.
"There weren't even nine people there," Roof said. He had previously estimated that he had shot five people.
According to the Times, Roof sat in his chair at the defense table expressionless as the videotape played, shuffling papers and avoiding looking at the jury.
Roof has repeatedly declared that he felt a need to kill black people. He chose Emanuel after doing internet research, and said that he had considered an attack on a "black festival." The Times reports that there are times during the interview when Roof appears regretful.
Whether Roof is remorseful or not should have no bearing on his death penalty trial. Once again, we are presented with another opportunity to hold our collective breath and wait for justice for black lives.
By Roof's own admission, the shooting was premeditated; he specifically chose his target, and he had little regard for black lives. He leaves little for the jury to question when they deliberate a verdict; his own words tell the jury and everyone else everything they need to know.
"I wouldn't say I'm glad I did it," Roof said, "but I've done it."
Read more at the New York Times.