When Jumanji: Welcome to the Jungle opens Dec. 20, you'll be able to feast your eyes on Dwayne "the Rock" Johnson's biceps and also the beautiful landscape of Oahu, Hawaii, where the film was shot. Several lucky journalists from various media outlets were given the opportunity to travel to Oahu, courtesy of Sony Pictures, to take part in the press junket for the upcoming sequel. Not only were we greeted by Johnson and actor Jack Black on the first day, but we were also able to see the sights of the island.

[Full disclosure: The Root attended a press junket paid for by Sony Pictures.]
From an all-terrain vehicle tour at the Kualoa Ranch & Private Nature Reserve, which included a lesson on the island's history, to a private screening of the movie, the Jumanji festivities were a collection of sights to behold. But we all knew why we were there. And that was to get some insight on the movie from the stars themselves.
When you get Johnson, Black and Kevin Hart together, you're bound to get some laughs. And even after two days of back-to-back interviews, the stars still kept their game faces—and personalities—on.
G/O Media may get a commission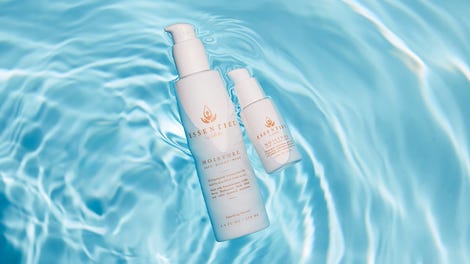 20% off
Essentiel by Adele
Jumanji: Welcome to the Jungle is a standalone sequel to Jumanji (1995) and pays tribute to its original star Robin Williams. The movie tells the story of four teens transported into the video game after coming across a relic of a gaming system in their school's audiovisual room. Once teleported into the new world, they're transformed into the game's characters, which embody the complete opposite of what they look like in the real world.
Johnson went from being Spencer, an awkward scrawny nerd, to playing the beefcake, fearless Dr. Smolder Bravestone, an archaeologist and explorer. Black's character, a conceited teenage girl named Bethany, becomes Professor Shelly Oberon, a cartographer and cryptographer who happens to be a chubby dude. Hart, a tall jock named Fridge, is transformed into Franklin "Moose" Finbar, a very short zoologist and weapons specialist.
During my interview with the trio, we joked about everything from dinner (Black was eager to try out the shrimp stir-fry I had had the previous night, Johnson was surprised to hear I'd had dinner with his mother and cousin, and Hart was pleased to hear that my 4-year-old niece loved him in Central Intelligence) to who Johnson would pick as his running mate if he decided to throw his hat into the 2020 election.
Let's just say, it wouldn't be Hart. Take a look at the clip below:
As someone who only recently saw the first Jumanji, I was pleasantly surprised with the new movie. From watching Black's character discover his new penis, to seeing Johnson and Hart once again prove that their chemistry on-screen is what Hollywood buddy flicks are made of, Jumanji: Welcome to the Jungle has something in it for everyone.

The movie, which also stars Karen Gillan, Nick Jonas and Bobby Cannavale, opens in theaters everywhere Dec. 20. But in the meantime, here are Black, Johnson and Hart rocking out to Guns N' Roses.