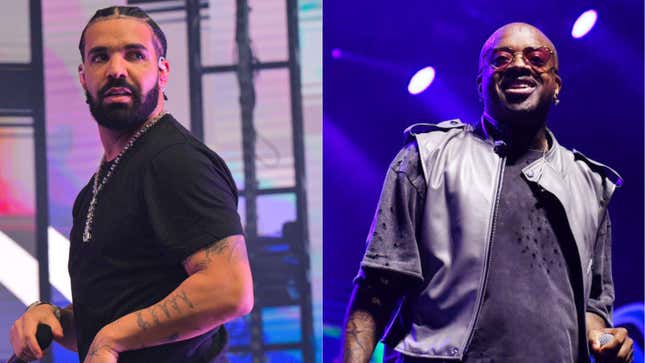 It's the most famous strip club in the South.
If you're from Atlanta, you've been past the establishment a plethora of times. If not, you've heard about it in countless rap songs from artists such as Drake, Migos, and Future.
Now, it's getting its own docuseries, Magic City: An American Fantasy.
Produced by Jermaine Dupri, Cole Brown, Jami Gertz, and Drake's DreamCrew Entertainment, the three-part docuseries will tell the story of the famous Atlanta strip club and how it went front from being a popular local business to a worldwide destination.
Founded in 1985 by Michael "Mr. Magic" Barney, the club has served as a launching pad for local artists to get their music out in the market. Although it wasn't always, it's become a staple in Black culture and has been an establishment that every MC, athlete, actor, entertainer, and celebrity has to visit every time they are in the city.
More from Deadline:
The series is directed by Charles Todd (Buddy Guy: The Blues Chase The Blues Away, LatinGrammy nominated King of Bachata) and produced by Scheme Engine–a BIPOC-owned studio with a strong focus on women and minority representation–with showrunner and Executive Producer Bayan Joonam and Producers Ashley Brooke and Marlowe Blue.
Many will be involved in telling the story of Magic City, including 2 Chainz, Nelly, Shaquille O'Neal, Quavo, Killer Mike, and Big Boi, according to Deadline. The series will also have exclusive footage of Mr. Magic, the club, and will feature archival footage that has never been seen.

While the strip club is more relevant than it ever has been before, the series will span four decades and will explore the relationship between the club, crime, hip-hop, women's sexuality, and commodification, according to Deadline. So it just won't be all twerking and trap music, expect some substance in this documentary.
Other outlets have explored Magic City, such as GQ in the 2015 documentary, Inside the Atlanta Strip Club that Runs Hip Hop, but not to the extent that Magic City: An American Fantasy plans to.
GQ's doc took a very surface-level view of the relationship between the club and Atlanta-area hip-hop. They did not explore the history of the establishment and how it rose to prominence in the late 1980s and 1990s.