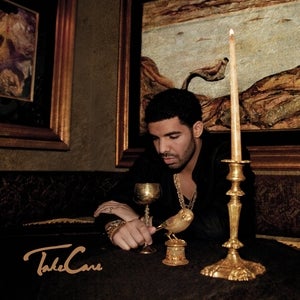 Toronto rap artist Drake is back with his sophomore album, Take Care, which has garnered quite a bit of hype before its official release, including its very own Twitter hashtag, #TakeCareComesWith. The Canadian actor-turned-rap star rose to fame after the success of his Lil Wayne-endorsed EP mixtape So Far Gone. And after the critical acclaim of his debut album, Thank Me Later, music critics and hip-hop enthusiasts alike have high hopes for Drake's latest work. 
The 17-track album features an impressive roster of producers and writers, including Pharrell Williams, fellow Canadian the Weeknd, Jamie xx from the British band the xx and more. A bevy of heavy-hitters also accompany Drake on many of the tracks, such as OutKast's Andre 3000, Lil Wayne, Rihanna and even Stevie Wonder, whose harmonica solo on "Doing It Wrong" came as a surprise to many when the album's official track list was released. 
Drake's Take Care is scheduled for release Nov. 15.
Previous recommendation: Policy Summit to Address Urban Economic Equality.
Got ideas for The Root Recommends? Send them to recommendations@theroot.com.