Updated Thursday, Nov. 2, 2017, 9:06 p.m. EDT: Well, now we know what happened. It appears that Donald Trump's Twitter account was accidentally deactivated by a Twitter employee. The social network doesn't want us to worry, though. Its team is on the case to find out just who did it so that it never happens again!
The Twitter Government and Elections team tweeted shortly after 8 p.m. EDT, posting: "Earlier today, @realdonaldtrump's account was inadvertently deactivated due to human error by a Twitter employee. The account was down for 11 minutes, and has since been restored. We are continuing to investigate and are taking steps to prevent this from happening again."
Well now, don't be too hasty with that investigation.
The account's short disappearance and then reappearance had many, including those in our very own Kinja comment section, wondering whether the account disappeared so that tweets that may incriminate the dotard in chief or his flunkies could be deleted.
G/O Media may get a commission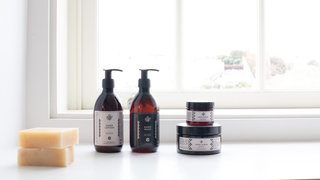 Exfoliate and Hydrate
The Handmade Soap Company
I didn't even think of that earlier, but now that you mention it? It is a possibility worth exploring.
As it stands, we are stuck with the petulant-teen tweets for the foreseeable future because Twitter is basically a bunch of punk-ass marks who would rather deactivate activists and marginalized people than actually take action against an abusive asshole.
Earlier:
Donald Trump's Twitter account disappeared from the social networking platform for at least five minutes early Thursday evening and appeared to have been deleted. Many of us wondered if our prayers had finally been answered. Had an adult finally come to the White House and taken his privileges away?
People gathered in the Twitter streets to celebrate the demise of the dotard in chief's account:

You know you are really "America's Most Hated" when people celebrate your Twitter account being deleted.
Alas, almost as soon as our celebration began, it ended.
I hopped into Slack to tell my bosses that his account had been deleted, and everyone was like, "Girl, bye. Refresh your feed."
I looked again, and sure enough, he was back. I showed my colleagues the screenshot I'd made as soon as I realized he was gone (the header image you see atop this article), and they saw the entire timeline going crazy over it.
We took a moment to reflect on how cool it would have been if his account had permanently been deleted.
But we all know that's never going to happen. Twitter is too pussy to do that.